Hair Color: brownEye Color: hazelHeight: 5''9
Languages:Mother Tongue: English (American)Familiar with: Danish, different dialects: British, Irish, French, Southern, etc.
Biography
Vanessa Johansson was born in 1980 in New York with an American mother and a Danish father. She's lived in the United States her entire life. She playing the lead role in "Sharks in Venice" (2008) and in the Danish movie "Skavengers" (2012). She has also starred in Manny & Lo (1996), Shifted (2006), Terra (2007), The Objective (2008), Day of the Dead (2008), Reservations (2008), and Deal O´Neal (2010).
Curriculum Vitae
Film
2012

| | | | |
| --- | --- | --- | --- |
| Skavengers | Lead | Nikolaj Tarp | Zeitgeist |
2008

| | | | |
| --- | --- | --- | --- |
| The Objective | Supporting | Daniel Myrick | Jaz Films |
| Day of the Dead | Supporting | Steve Miner | Millennium Films |
| Reservations | Ensamble | Aloura Charles | Altogether Alone |
| Sharks in Venice | Lead | Danny Lerner | Nu Image |
2007

| | | | |
| --- | --- | --- | --- |
| Terra | Supporting | Aristomenis Tsirbas | Menithings Prod. |
2006

| | | | |
| --- | --- | --- | --- |
| Shifted | Lead | Michael Madison | Nelson Madison |
Short films
2020

| | | | |
| --- | --- | --- | --- |
| Screentime | Lead | Vanessa Johansson | Panorama Production |
Theater
Unspecified Year

| | | | |
| --- | --- | --- | --- |
| Fefu and Her Friends | Lead | | ADDA, NY |
| Shadow Box | Lead | | ADDA,NY |
| Scenes and Revelations | Lead | | ADDA, NY |
Showreel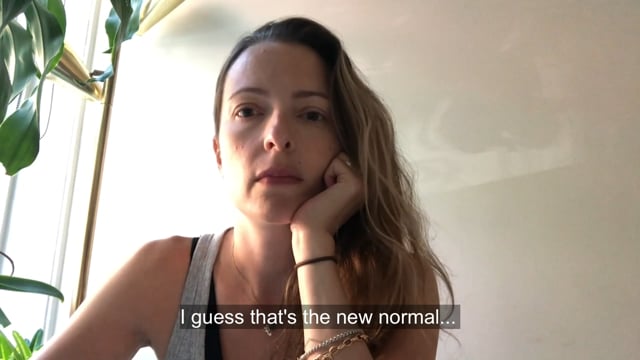 Scenes