Hair Color: Blonde/balledEye Color: BlueHeight: 190Weight: 90
Languages:Mother Tongue: DanishFluent in: English, GermanFamiliar with: French
Biography
Uffe Rørbæk (aka Uffe Rørbæk Madsen) is a Danish actor, director, writer and musician born June 22nd 1961.
He began his career as a musician and comedian in the Danish comedy group "De Nattergale" which became a household name in Denmark. Through the years they have done numerous shows in Danish concert halls and on television.
Though starting out as a comedian the last ten years Uffe Rørbæk has been seen in various dramatic roles in TV series, on film and on stage. In 2015 he was nominated for the "Bodil Award" by the Danish film critics as best actor in a leading role for his performance in "Det Andet Liv" (In Real Life).
Curriculum Vitae
Film
2018

| | | | |
| --- | --- | --- | --- |
| Brakland (Sticks and Stones) | Johannes | Martin Skovbjerg | Snowglobe |
2015

| | | | |
| --- | --- | --- | --- |
| Emma and Santa Claus | Adjundant | Søren Frellesen | Deluca Film |
2013

| | | | |
| --- | --- | --- | --- |
| Det andet liv | Jørgen | Jonas Elmer | Sebasto Film / Bebop Film / Beo Film |
2011

| | | | |
| --- | --- | --- | --- |
| Dirch | Doctor | Martin Zandvliet | Concern Film / Nordisk Film |
2009

| | | | |
| --- | --- | --- | --- |
| Applause | Supporting | Martin Zandvliet | Concern Film |
Short films
2017

| | | | |
| --- | --- | --- | --- |
| Min pappa dog varje kväll | Supporting | Karantæne Helene Haugaard | Smartfilm |
2012

| | | | |
| --- | --- | --- | --- |
| Øresund | Supporting | Martin Werner | Bacon Cph. |
2003

| | | | |
| --- | --- | --- | --- |
| Vimmersvej | Lead | Morten BH | DR |
Television
2020

| | | | |
| --- | --- | --- | --- |
| Hånd i Hånd / Couple Trouble | Kjeld | | Mastiff |
| Helved | Jens | | Grasværk |
2019

| | | | |
| --- | --- | --- | --- |
| Those Who Kill (8 episodes) | Supporting | Carsten Myllerup | Miso Film |
2015

| | | | |
| --- | --- | --- | --- |
| Hedensted High | Supporting | Morten Urup | Deluca Film |
2012-2014

| | | | |
| --- | --- | --- | --- |
| Pendler Kids (45 episodes) | Supporting | Oliver Zahle | DR |
2012

| | | | |
| --- | --- | --- | --- |
| Danish Dynamite (1 episode) | Lead | Klaus Spendser | DR |
2010

| | | | |
| --- | --- | --- | --- |
| 1001 hemmeligheder for børn og ikke for voksne | Supporting | Frank Molino | DR |
| Heavy Metal (6 episodes) | Supporting | Nikolaj Peyk | DR |
2006

| | | | |
| --- | --- | --- | --- |
| Teatret ved Ringvejen (6 episodes) | Lead | Rune Tolsgaard / Esben Pretzmann | DR |
2001

| | | | |
| --- | --- | --- | --- |
| CWC World (24 episodes) | Lead | De Nattergale / Hans Erik Saks | TV 2 |
| Canal Wild Card (24 episodes) | Lead | De Nattergale / Hans Erik Saks | TV 2 |
| My life as Bent | Supporting | Jens Folmer Jepsen | DR |
1999

| | | | |
| --- | --- | --- | --- |
| Fikumdik (4 episodes) | Lead | Uffe Rørbæk / Morten Rasmussen | DR |
1997

| | | | |
| --- | --- | --- | --- |
| Hold da helt ferie (6 episodes) | Lead | Morten Rasmussen | DR |
1991

| | | | |
| --- | --- | --- | --- |
| The Julekalender (24 episodes) | Lead | De Nattergale / Hans Erik Saks | TV 2 |
Showreel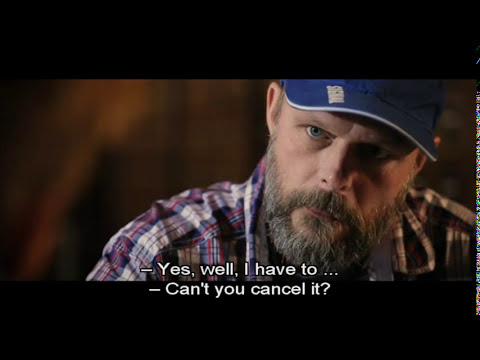 Press