Education:Special Skills:
Marital Arts, Stage combat, weapons (Bladed and firearms), Professional stunt training.
Languages:Mother Tongue: DanishFluent in: English, German, French and Luxembourgish
(Accents: American English, British English, Scottish, German, French, Spanish, Scandinavian, Russian, Eastern European)
Biography
Tomm Voss is a Danish-American actor, born in 1980 in Sønderborg, Denmark. Growing up in both Denmark and Luxembourg Tomm speaks Danish, English, German, French and Luxembourgish. Always having a strong passion for acting, he was from an early age involved in theater in both Denmark and Luxembourg. In 2002 he continued his acting journey in Los Angeles and has since amassed an impressive list of credits.
In 2009, he received a nomination for "Best Breakout Action Star" from the AOF International Film Festival for his portrayal of "Ivan" in the film "The Interview." In recent years he has worked on several US and International productions, among others, TV series NCIS Los Angeles, Paradise City, Call of Duty WWII, Medal of Honor, Fuego, The Outlaw Johnny Black, Zack Snyders "Rebel Moon", the Whitney Houston biopic "I Wanna Dance With Somebody" and the the second installment of the 1883: "Bass Reeves" TV series by Taylor Sheridan.
In addition to his dramatic roles, Tomm's comedic skills are sought after. He was cast as the lead role, Steve, in the comedy "The Moneyshot" by Tony award winning playwright Neil LaBute, for its international premier at The National Theater "Folke Teatret" in Copenhagen, Denmark.
Tomm has studied with acting coaches Gregory Berger aka Berg (Master Class at Berg Studios), John Ruskin ( Ruskin School of Acting, Meisner Technique) Aaron Speiser, Tim Phillips and Jeremiah Comey – and he is a skilled Voice Actor due to his many languages and accents he has contributed his voice to "Charlies Angels", "Overlord", Marvels "Black Widow" as well as the Academy Award winning film "JoJo Rabbit" and "Indiana Jones and The Dial of Destiny" among other major studio productions.
Tomm is a World Champion Martial Artist. Through the years, he has received training and knowledge from the best of the best: Black Belt Hall of Fame Martial Artist Michael Jai White, Boxing Welter Weight World Champion Brice Faradji, World Champion Pakamut (Full contact Stick fighting, Edged weapons, hand to hand combat) Grandmaster Felix Roiles, and legendary Kung Fu Qigong Grandmaster Zhou Ting Jue a.k.a. "Master Zhou."
Curriculum Vitae
Dubbing / Voice over
2023

| | | | |
| --- | --- | --- | --- |
| Masters of The Air | | Cary Goji Fukunaga | Apple TV |
| Indian Jones and the Dial of Destiny | | James Mangold | Walt Disney / Lucas Films |
2021

| | | | |
| --- | --- | --- | --- |
| Black Widow | | Cate Shortland | Marvel Studios |
2020

| | | | |
| --- | --- | --- | --- |
| JoJo Rabbit | | Taika Waititi | Fox Searchlight |
| Medal of Honor (Video Game) | | Peter Hirshmann | DreamWorks Int. |
2017

| | | | |
| --- | --- | --- | --- |
| Call of Duty: WWII (Video Game) | | Michael Condrey | Activision |
Film
In Production

| | | | |
| --- | --- | --- | --- |
| Fuego | Dr. Schulz | Arturo Muyshond | Sundance Labs |
| LA F4RCE | Tom | Giovanni Zelko | Triumvirate Pictures |
| Outlaw Johnny Black | Kane Kwai Chang | Michael Jai White | Jaigantic Studios |
2023

| | | | |
| --- | --- | --- | --- |
| Rebel Moon | Kullen | Zack Snyder | Netflix |
2022

| | | | |
| --- | --- | --- | --- |
| I Wanna Dance | Copenhagen Stage mngr | Kasi Lemmons | Sony Studios |
2017

| | | | |
| --- | --- | --- | --- |
| American Satan | German Reporter | Ash Avildsen | Sumerian Films |
2009

| | | | |
| --- | --- | --- | --- |
| The Interview | Ivan | Giovanni Zelko | Triumvirate Pictures |
TV
2023

| | | | |
| --- | --- | --- | --- |
| 1883: Bass Reeves | Andreas Wagner | Christina Voros | Paramount Studios |
2021

| | | | |
| --- | --- | --- | --- |
| Container | Vadim (Voice) | Maxim Sveshnikov | Apple Studios |
| Paradise City | TMZ Reporter 3 episode | Ash Avildsen | Sumerian Films |
2020

| | | | |
| --- | --- | --- | --- |
| The Grow | Animal (Recurring) | Rob Tepper | The Grow Prod. |
2017

| | | | |
| --- | --- | --- | --- |
| NCIS Los Angeles | Willem | Benny Boom | CBS & Paramount St. |
Showreel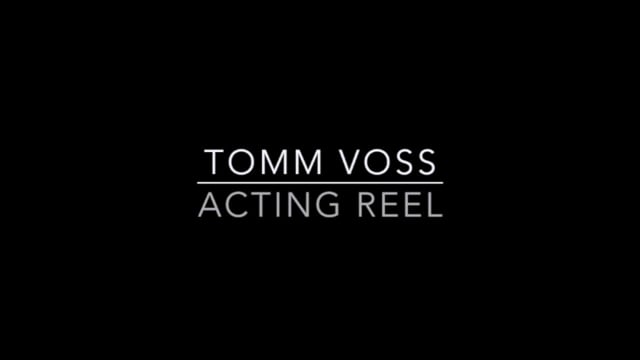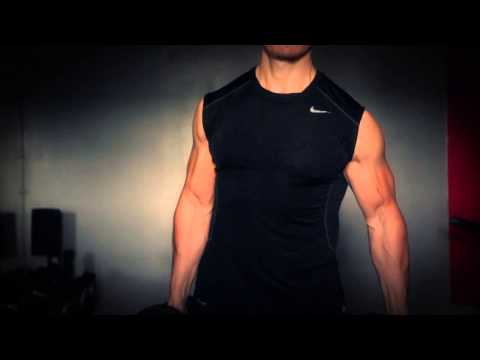 Tomm Voss - Martial Arts and Fitness Training