Eye Color: BlueHeight: 175
Education:The National Theater School of Odense 1986-1990
Languages:Mother Tongue: DanishFamiliar with: German
Biography
Morten Kirkskov is a Danish actor, theatre director, and writer. Morten is educated at The National Theatre School in Odense in 1990. He's had a role in Hamlet at The Danish Theatre, and multiple roles af Østre Gasværk, Aalborg Theatre, and Mongo Park. Since 1998 Morten has been a teacher at Statens Theatre School.
Morten got nationally known for his role in "En Kort en Lang" in 2001. In recent years he's been in a lot of national Danish shows, as "Arvingerne" on Danish Radio TV.
In 2010 Morten became a writer with his novel "Kapgang" which also got adapted into a film in 2014. From 2011 and 2015 he worked as the theatre director at Aalborg Theatre and is currently the Artistic Director at The Danish Royal Theatre.
Curriculum Vitae
Awards
2012
Nominee: Robert: Best Screenplay 'Rosa Morena'
Film
2016

| | | | |
| --- | --- | --- | --- |
| De Standhaftige | Niels | Lisa Ohlin | Asta Film |
| Flaskepost fra P / Department Q: A Conspiracy of Faith | Lars Bjørn | Hans Petter Moland | Zentropa |
2014

| | | | |
| --- | --- | --- | --- |
| Fasandræberne / Department Q: The Absent One | Lars Bjørn | Hans Petter Moland | Zentropa |
2013

| | | | |
| --- | --- | --- | --- |
| Kvinden i Buret / Department Q: The Keeper of Lost Causes | Lars Bjørn | Hans Petter Moland | Zentropa |
2011

| | | | |
| --- | --- | --- | --- |
| Dirch | Ove Sprogøe | Martin Zandvliet | Nordisk film |
2007

| | | | |
| --- | --- | --- | --- |
| Daisy Diamond | Instruktørassistent | Simon Staho | Sonet Film AB |
2004

| | | | |
| --- | --- | --- | --- |
| Brødre | Officer 1 | Susanne Bier | Fjellape Film AS |
| En Kort en Lang | Adrian | Hella Joof | Angel Films |
2003

| | | | |
| --- | --- | --- | --- |
| Afgrunden | Adoptiv forældre | Torben Skjødt Jensen | DR |
2002

| | | | |
| --- | --- | --- | --- |
| Et dukkehjem | Supporting | Peter Reichhardt | Mungo Park |
2001

| | | | |
| --- | --- | --- | --- |
| Kuren | Supporting | Søren Iversen | DR |
1997

| | | | |
| --- | --- | --- | --- |
| Mørkets ø | Allan | Trygve Allister Diesen | Balboa Enterprise ApS |
Short films
2014

| | | | |
| --- | --- | --- | --- |
| Boys on film 11: We are Animals | Jørgen | Flere | Peccadillo Pictures |
2013

| | | | |
| --- | --- | --- | --- |
| Den Perfekte Middag | Erik | Lars Kristian Mikkelsen | Mica Productions |
2007

| | | | |
| --- | --- | --- | --- |
| Mig & Che | Allan - voksen | Morten Boesdal Halvorsen | Den Danske Filmskole |
2006

| | | | |
| --- | --- | --- | --- |
| Tre somre | Jørgen | Carlos Augusto de Oliveira | Nordisk Film |
1992

| | | | |
| --- | --- | --- | --- |
| Jeg kommer igen i morgen | Lead | Knud Vesterskov | Det Danske Filmværksted |
Television
2020

| | | | |
| --- | --- | --- | --- |
| Badehotellet | En herre fra København (Supporting) | | TV2 |
2018

| | | | |
| --- | --- | --- | --- |
| Herrens veje | Søren | | DR |
| Selfiestan | Teaterleder | | Cosmo Film |
| Friheden | Berthelin | | Viaplay |
| Greyzone | Andreas Tange | | Cosmo Film / TV2 Denmark |
2014-2017

| | | | |
| --- | --- | --- | --- |
| Arvingerne | Ole | Flere | DR |
2012

| | | | |
| --- | --- | --- | --- |
| Lykke | Dr. Fjeldmose | Flere | DR |
2010-2013

| | | | |
| --- | --- | --- | --- |
| Borgen / The Brigde | Niels Erik | Flere | DR |
2006

| | | | |
| --- | --- | --- | --- |
| Ørnen: En krimi-odyssé | Fjendomsmægleren | | DR |
| Anna Pihl | Psykolog | | Cosmo Film |
2005

| | | | |
| --- | --- | --- | --- |
| Krøniken | TV-journalisten | | DR |
2001-2002

| | | | |
| --- | --- | --- | --- |
| Hotellet | Claus | | Jarowskij |
1997

| | | | |
| --- | --- | --- | --- |
| Taxa | Faderen | | DR |
| Bryggeren | Klaus | | DR |
1995-1996

| | | | |
| --- | --- | --- | --- |
| Landsbyen | Knud Damholt | | DR |
Showreel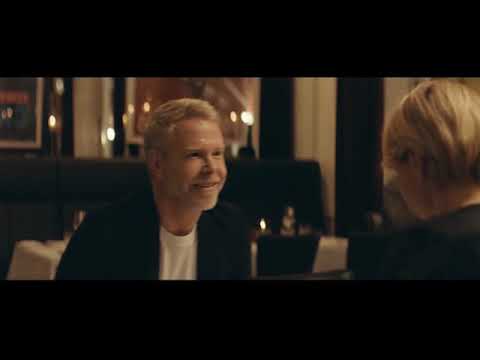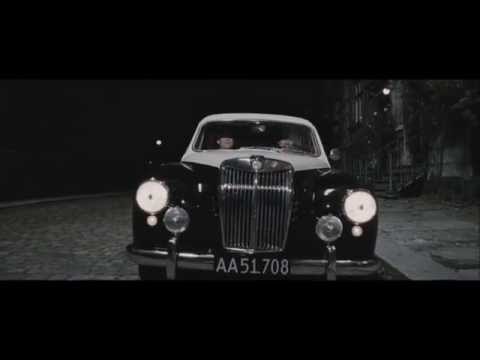 Dirch
En Kort en Lang