Hair Color: Red/ BlondeEye Color: Blue Height: 168
Education:3 yr Drama, Kungsgardsskolan, 2009-2012
Stockholm Academy of Dramatic Arts, 2023 - present

Languages:Mother Tongue: Swedish ( Dalmål, Rikssvenska & Norrländska )Fluent in: English ( English RP & American standard )
IcelandicFamiliar with: Norwegian (Basic level)
Danish (Studying)
Russian (Studying)
Biography
Moa is a talented Swedish actress, based in Stockholm.
She just finished shooting a leading role in a comedy TV series for the Swedish National Television. She is playing the lead as the young woman Runa in the feature film 'The Huntress
',
 a film by Rasmus 
Tirzitis
 set in the Scandinavian Viking Era. Early next year, Moa will start filming the sequel.
Other credits include roles in the TV series 'The Hunters' season 2, by Jens Jonsson, available on Cmore Europe and Swedish TV4. She is also lead in the English drama 'Warrior Women' directed by David Bartlett, currently showing on BBC, History Channel, and Viasat.
Besides being fluent in Swedish, English, and Icelandic, she is studying Danish and Russian. She is interested in incorporating languages and dialects into her work.
Curriculum Vitae
Awards
2020
Best actress
Best actress
2019
Best actress
Best actress
Film
2022

| | | | |
| --- | --- | --- | --- |
| Mummun Leipää | | Vonnie Larsson | Filmpool Nord, UR |
| Hilma | | Lasse Hallström | Nordic Entertainment Group |
2020

| | | | |
| --- | --- | --- | --- |
| 1971 | | Magnus Häll | People In The Park Productions |
2019

| | | | |
| --- | --- | --- | --- |
| The Huntress | | Rasmus Tirzitis | ITN Films & Tirzitis Entertainment |
2018

| | | | |
| --- | --- | --- | --- |
| O31 | | Joshua Whincup | Rocco Winks Productions |
| Signe | | David Bartlett | BBC & Urban Canyons |
2017

| | | | |
| --- | --- | --- | --- |
| The Butcher's Daughter | | Sander Winston | RE Films |
| The Square | | Ruben Östlund | Magnolia Pictures & Plattform Produktion |
2016

| | | | |
| --- | --- | --- | --- |
| The Astronaut | | Isabelle Öhrlund | Stardust Film |
Short films
2020

| | | | |
| --- | --- | --- | --- |
| Blackout | | Kristoffer Berglund | So this is Why AB |
2019

| | | | |
| --- | --- | --- | --- |
| Sacrificium | | Joshua Whincup | Rocco Winks Productions |
2018

| | | | |
| --- | --- | --- | --- |
| Þyrla | | Eyþór Jóvinsson | Gláma Kvikmyndafélagið |
2017

| | | | |
| --- | --- | --- | --- |
| Aphelion | | Michael Rowell | Rowell Productions |
| Forget Me Not | | George Martin | UCA UK |
2016

| | | | |
| --- | --- | --- | --- |
| The Mountain | | Sofia Andersson | Horizon Pictures |
2015

| | | | |
| --- | --- | --- | --- |
| On The Roof | | Nova Lindblom | Sthlm Film |
| Snitch | | Sebastian Lagerqvist | DNZ Pictures |
Television
2020/21

| | | | |
| --- | --- | --- | --- |
| Jägarna Season 2 | | Jens Jonsson | Harmonica Films & SF Studios |
2019

| | | | |
| --- | --- | --- | --- |
| Inga Lindatröm – Symphonie der Sehnsucht | | Stefanie Sycholt | Bavaria Fiction & ZDF |
| Signe | | David Bartlett | BBC & Urban Canyons |
2015

| | | | |
| --- | --- | --- | --- |
| Inga Lindatröm | | Ulli Baumann & Udo Witte | Bavaria Films |
Theater
2021

| | | | |
| --- | --- | --- | --- |
| The Hotel | | Lola Zackow | Sveriges Radio & P3 Serier |
2018- 2019

| | | | |
| --- | --- | --- | --- |
| Raunas Secret | | Camilla Collett | Sagolandet i Mora |
2018

| | | | |
| --- | --- | --- | --- |
| Dusk Over Arboga | | Kajsa Andersson-Berg | Arbogateatern |
| Halloween | | Camilla Collett | Sagolandet i Mora |
2017

| | | | |
| --- | --- | --- | --- |
| The Christmas Star | | Johanna Nilsson | Sagolandet i Mora |
2014

| | | | |
| --- | --- | --- | --- |
| A Christmas Carol | | Björn Olsson | Teaterladan |
| The Sun Is Shining | | Linda Antonsson | Teaterladan |
2013

| | | | |
| --- | --- | --- | --- |
| Snowflake | | Anna Berggren | Turteatern |
2012

| | | | |
| --- | --- | --- | --- |
| Elin | | Urban Falk | Säters Folkets hus |
2010

| | | | |
| --- | --- | --- | --- |
| The March | | Urban Falk | Säterdalen |
2009

| | | | |
| --- | --- | --- | --- |
| Market | | Urban Falk | Säters Folkets hus |
Showreel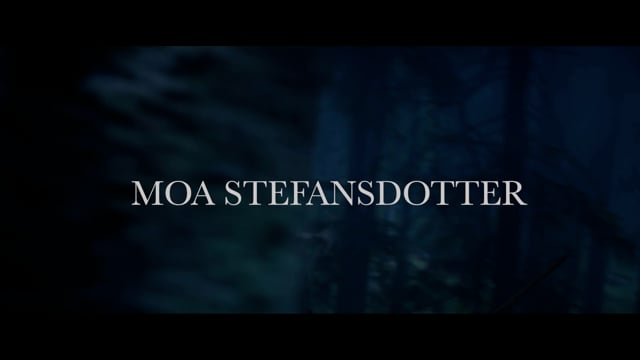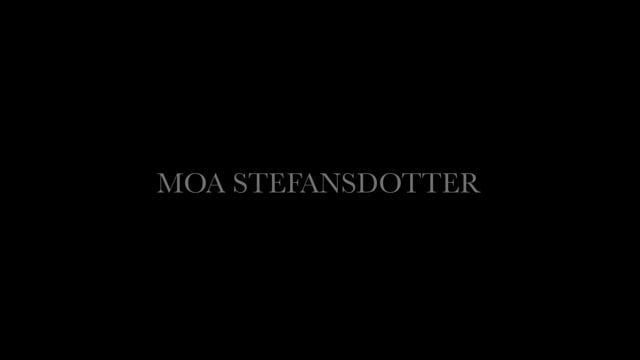 Nordic Showreel