Hair Color: Dark BrownEye Color: HazelHeight: 180
Education:University of Theater and Film, Hungary, acting, 3 years, 2003 - 2006
Languages:Mother Tongue: English, German, Hungarian, Spanish
Biography
Miklós Banyai is a Hungarian actor best known for starring as Lt. Benedek Erdos on the CBS series FBI: international, and Szabó in the NBC/Sky series DRACULA alongside an all-star cast including Jonathan Rhys Meyers, Ben Miles & Robert Bathurst. Nonetheless, he has been active in both TV, film, and on stage. He has a wide array of television credits including EMERALD CITY (NBC), X COMPANY (CBC), and Lionsgate pilot GUILT. Furthermore, Miklós has also been featured in multiple commercials. In 2016, he starred alongside Julia Roberts in a worldwide Lancome campaign.
In 2018 he filmed the role of 'Jose' in Mark A. Altman's debut feature, CAN'T HAVE YOU with Michael Nathanson, star of The Knick and The Punisher. His most recent credit is the film 'Free money', which is an Estonian/American co-production where he was featured in the lead role of 'Maximillion'. 
 He is currently based in Hungary but divides his time between Europe and the USA. 
Curriculum Vitae
Commercial
2016

| | | | |
| --- | --- | --- | --- |
| OUR MEMORIES | Hero | Enrico Mazzanti | Raffaello-Russia |
2015

| | | | |
| --- | --- | --- | --- |
| NATURAL | Hero | | Oscar Mayer |
| WORLDWIDE CAMPAIGN WITH JULIA ROBERTS | Man | James Grey | Lancome |
2014

| | | | |
| --- | --- | --- | --- |
| BABY | Hero | Toni Weiss | Erste Bank |
2012

| | | | |
| --- | --- | --- | --- |
| PHONE | Hero | | Orange |
| THE GREAT ESCAPE | Supporting Role | Peter Lloydon | Carlsberg |
2011

| | | | |
| --- | --- | --- | --- |
| DOMINO | Hero | Peter Hertz | T-Mobile |
Film
2023

| | | | |
| --- | --- | --- | --- |
| FREE MONEY | Maximilion (Lead) | Rain Rannu | Tallifornia |
2018 and 2020

| | | | |
| --- | --- | --- | --- |
| CHILD GAMES (CREAM) | David | Nora Lakos | |
2017

| | | | |
| --- | --- | --- | --- |
| NYITVA | Alex | Orsi Nagypal | Megafilm |
| CAN'T HAVE YOU | Jose | Mark A. Altman | |
2014

| | | | |
| --- | --- | --- | --- |
| SPECTRAL | Benson | Nic Matthieu | Legendary Studios |
2011

| | | | |
| --- | --- | --- | --- |
| ABEL | Abel | Viktoria Jaross | Manna Production |
2008

| | | | |
| --- | --- | --- | --- |
| SIDE BY SIDE | Kinczel | Bela Bagota | SZFE |
Short films
2015

| | | | |
| --- | --- | --- | --- |
| ROXANNE | Harvey | Victoria Innocenzi | |
2013

| | | | |
| --- | --- | --- | --- |
| HOT TWIST | Man | Declan Hanigan | |
TV
2016

| | | | |
| --- | --- | --- | --- |
| EMERALD CITY | Gore | Tarsem Singh | NBC |
| X COMPANY | Luftwaffe | Andy Mikita | CBC |
| A SUMMER'S ADVENTURE | Balint | Virag Zomboracz | M1 (Hungarian National TV) |
2015

| | | | |
| --- | --- | --- | --- |
| GUILT | Gerzson | Gary Fleder | ABC/Lionsgate/Freeform |
2013

| | | | |
| --- | --- | --- | --- |
| THE VOICE OF HUNGARY | Host | Tamas Wagner | TV2 Hungary |
| DRACULA | Szabo - strong recurring | Steve Shill | NBC |
2012

| | | | |
| --- | --- | --- | --- |
| MARSLAKOK | Jean-Francois - Recurring Role | Adam Rozgonyi | MTV (Hungary) |
Television
2023

| | | | |
| --- | --- | --- | --- |
| FBI: INTERNATIONAL | Lt. Benedek Erdos | Dick Wolf & Derek Haas | CBS |
2004

| | | | |
| --- | --- | --- | --- |
| GRANZGANGER | Gabor - Lead Role | Gerard Stembridge | ARTE TV |
Theater
2010

| | | | |
| --- | --- | --- | --- |
| THE LONG GOODBYE | Mendy Menendez | Sandor Zsoter | GG Theater Hungary |
| ROMEO AND JULIET-SHAKESPEARE | Paris | Tibor Csizmadia | MSZSZ (Budapest) |
2009

| | | | |
| --- | --- | --- | --- |
| THE MERCHANT OF VENICE - SHAKESPEARE | Bassanio | Sandor Zsoter | GG Theater Hungary |
| THE KITCHEN | Mendy Menendez | Sandor Zsoter | GG Theater Hungary |
2008

| | | | |
| --- | --- | --- | --- |
| A MIDSUMMER NIGHT'S DREAM - SHAKESPEARE | Demetrius | Radoslav Milenkovic | GG Theater Hungary |
2007

| | | | |
| --- | --- | --- | --- |
| EQUUS | Alan Strong | Zoltan Palfi | Alan Strong |
Showreel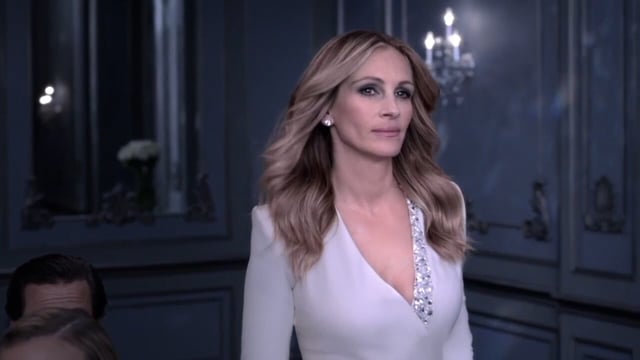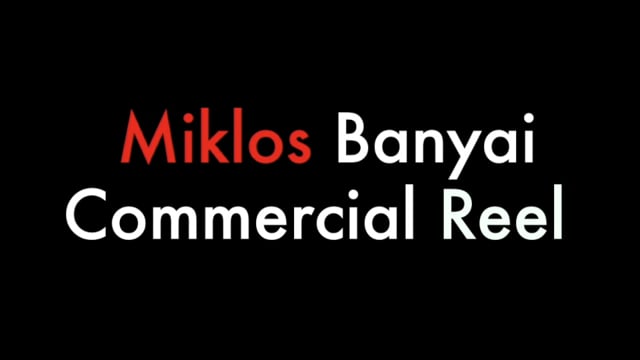 WORLDWIDE CAMPAIGN WITH JULIA ROBERTS