Hair Color: RedEye Color: GreenHeight: 183Weight: 97
Education:The Russian Academy of Theatre Arts.
Languages:Mother Tongue: Fluent in Norwegian and English
Biography
Kristofer Hivju is an award-winning and exceptionally talented actor who is most recognizable as the all-time fan favorite Tormund Giantsbane on HBO´s 'Game of Thrones'. Kristofer´s character was seen for the first time in season 3 and has since then been a beloved series regular up until the shows now sixth season. Kristofer is currently showing his love and affection for large and noisy car engines as a supporting role in the new 'Fast and the Furious 8', which is released in 2017. As a young actor he mostly performed on stage on Trondelag Theatre. Here he mainly played leading roles in various plays such as 'Kristin Lavrandsdatter', 'Pepsi Love' and 'King Lear'. Kristofer signed with Panorama Agency in 2011 and immediately landed his first international role in Matthijs Van Heijningen Jr.´s 2011 remake of John Carpenters 'The Thing', where he played the supporting role Jonas. Next he was seen in M. Night Shyamalan´s 'After Earth'. Locally Kristofer also landed significant roles both on the small and the large screen. He is seen in the feature film 'In Order of Disappearance', where he plays opposite Stellan Skarsgaard. He is starring in two episodes of the highly successful TV series 'Beck', where he is introduced as the new partner Steiner. These two episodes are the most successful of all 41 episodes of 'Beck'. He is also seen in a significant supporting role in the feature 'Force Majeure' for which he won the Guldbaggen Award in 2015. The film itself won six Guldbaggen Awards the same year and was also nominated for a Golden Globe. Furthermore, Kristofer plays the lead in 'The Last King', a story of a Norwegian illegitimate son of a king. The feature film was the most seen film in 2016 in Norway and has now made an international breakthrough. It is released in US cinemas in 2016. Kristofer is a second generation Norwegian actor, born on 7 December in Oslo and son of Erik Hivju, who mainly was seen on stage with the Oslo National Theatre, but he is also known for his appearance in the multi award-winning feature film 'Max Manus: Man of war'. Kristofer's grandmother Inger Worren was also a known Norwegian actress who was mostly seen on stage, but also appeared in the TV miniseries 'Den som henger i en tråd'. With this family history it is certainly safe to say that acting, performance and creativity runs in the family bloodline. Kristofer continued in the footsteps of his father and grandmother. He graduated from the Russian Academy of Theatre Arts (GITIS) in Aarhus, Denmark in 2004. Kristofer and his father appeared together in the short film 'Flax', where Kristofer also shared screenwriting credit with director Bård Ivar Engelsås. 'Flax' won the 20 Century Fox H. E. Award for Best Short Film in 2009, where Ridley Scott was on the jury. Furthermore, Kristofer was nominated for the same award in the category Best Actor.,  , Kristofer is a dedicated and hardworking talent who has always been determined to succeed in the creative world he grew up in. This he certainly has..
Curriculum Vitae
Awards
2015
Winner: Guldbaggen Award 'Best Supporting Actor'
2014, 2017, 2018
Nominated: SAG Awards for 'Best Ensamble'
2009
Winner: 20th Century Fox H.E. Award, I've Seen Films 'Best Shortfilm'
Nominated: 20th Century Fox H.E. Award, I've Seen Films 'Best Actor'
Film
2020

| | | | |
| --- | --- | --- | --- |
| Downhill | Supporting | Nat Faxon, Jim Rash | Filmhaus Films/Fox Searchlight Pictures |
| Mango: Lifes Coincidences | Headmaster | Cato Manuel Lizaraso Ekrene | |
2017

| | | | |
| --- | --- | --- | --- |
| Fast & Furious 8 | Supporting | Dir. F. Gary Gary | Universal Pictures |
2013

| | | | |
| --- | --- | --- | --- |
| After Earth | Supporting | M. Night Shyamalan | Columbia Pictures |
| Would Waiting | Supporting | dir. Mariken Halle | |
2011

| | | | |
| --- | --- | --- | --- |
| The Thing | Supporting | Matthijs van Heijningen | Universal Pictures |
| My last Bull | Lead | Dir. Onur Genc | |
| Your Turn | Lead | Vegard Dahle | |
2008

| | | | |
| --- | --- | --- | --- |
| Manhunt | Supporting | Dir. Patrik Syversen | Paradox |
| Flax | Lead | Dir. Bård Ivar Engelssås | Eccofilm |
| A perfect day for golf | Lead | Dir. Eric Magnusson | FeilFolk |
2005

| | | | |
| --- | --- | --- | --- |
| Closework | Lead | Dir. Kristoffer Metcalfe | Cutter |
Unspecified Year

| | | | |
| --- | --- | --- | --- |
| Short showreel | | | |
Television
2021

| | | | |
| --- | --- | --- | --- |
| The Witcher | Nivellen | | Netflix |
2019

| | | | |
| --- | --- | --- | --- |
| TWIN | Erik / Adam | | Nordisk Film Production AS |
2016-2018

| | | | |
| --- | --- | --- | --- |
| Beck | Steinar Hovland | | Egmont |
2013-2019

| | | | |
| --- | --- | --- | --- |
| Game Of Thrones S3 | Tormund Giantsbane | | HBO |
2007

| | | | |
| --- | --- | --- | --- |
| Six as us | Supporting | Dir. Per Olav Sørensen | TV 2 |
2002

| | | | |
| --- | --- | --- | --- |
| Melonas | Supporting | Dir. Pål O. Nissen | NorwegianB.C.(NRK) |
2001-2003

| | | | |
| --- | --- | --- | --- |
| Fox Greenland | Supporting | Dir. Øyvind Brattli | TV 2 |
1998

| | | | |
| --- | --- | --- | --- |
| Friends and enemies | Supporting | Dir. Grethe Bøe | TV Norway |
Unspecified Year

| | | | |
| --- | --- | --- | --- |
| I think I love you | Supporting | Dir. Erik Skjoldbjærg | NorwegianB.C.(NRK) |
| Dream about Norway | Supporting | Dir. Ninja Benneche | NorwegianB.C.(NRK) |
Theater
2005-2012

| | | | |
| --- | --- | --- | --- |
| Trøndelag Teater | Div. | Div. | |
Unspecified Year

| | | | |
| --- | --- | --- | --- |
| Last dialog | Lead | Dir. Kristofer Hivju | Staver museum |
| The Sword | Lead | Dir. Eric Skøyen | Sarpsborg |
| Voyzeck | Supporting | Dir. Stein Winge | Nationaltheatre |
| Decameron | Lead | Dir. Vladimir Koifman | Gitis theatre |
| Shepardplay | Lead | Dir. Stein Winge | Jacobkirken |
| Night of the Iguana | Lead | Dir. Gytis Padagymas | Gitis Theater |
| Iron bird | Lead | Dir. Mathias Calmayer | Nationaltheatre |
| King Lear | Supporting | Dir. Kjetil B. Hansen | Trøndelag Theatre |
| Pepsi Love | Lead | Dir. Jon Tombre | Trøndelag Theatre |
| Kristin Lavransdatter | Lead | Dir. Bentein Bårdson | Trøndelag theatre |
| Shopping and Fucking | Supporting | Dir. Kjersti Horn | Oslo Nye |
Showreel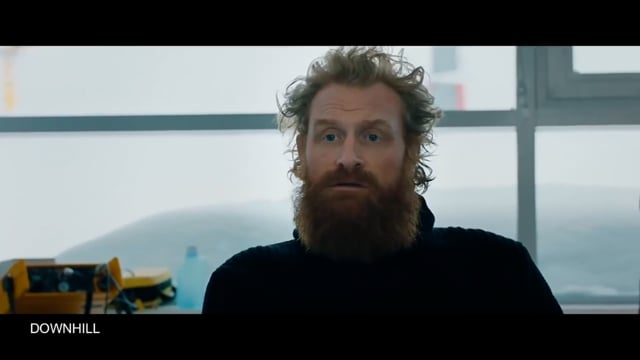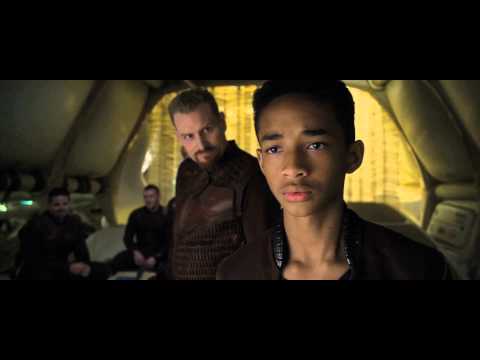 After Earth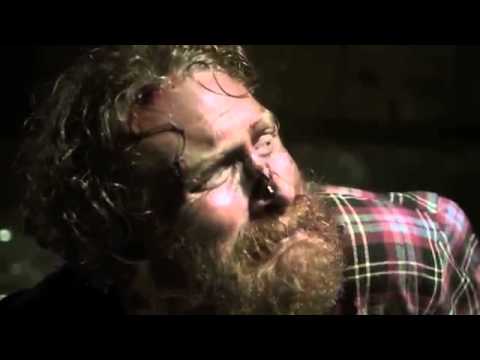 Short showreel
Press
Scenes