Hair Color: Brown/blondEye Color: BlueHeight: 191 cm
Languages:Mother Tongue: IcelandicFluent in: English Familiar with: Danish, Swedish and Norwegian
Biography
Joel is an award nominated actor at 'EDDAN' (Icelandic Film and TV awards) 'Supporting Lead Actor of the Year', for his role in 'Pity the Lovers'. The Swedish filmmaker/director is Maximilian Hult, and it was selected for 'Special focus highlighting Scandinavian Comedy' at the Gothenburg film festival.
'Love on Iceland, by Hallmark, is Joel's latest significant role.  
He was selected to 'the hero squad' in the Clint Eastwood's 'Flags of our Fathers'.
Various supporting and lead roles in Icelandic films, TV shows, and theater plays such as "Makalaus", "Pressa 2", "Hlemmavídeo", "City State 2" and Trapped by Baltasar".
Joel is in the show "Defending the caveman"  in Iceland since the fall 2017, which led him to perform the show in Las Vegas in 2018 and thereby became be the first Icelandic headliner in a Vegas show.
Curriculum Vitae
Awards
2020
Nominated: Icelandic Film and TV awards (EDDAN), Supporting Actor of the Year, 'Pity the Lovers'
Film
2020

| | | | |
| --- | --- | --- | --- |
| Love On Iceland | Johann | Clare Niederpruem | Hallmark Channel |
2019

| | | | |
| --- | --- | --- | --- |
| Pity the Lovers | Supporting Lead/Maggi | Maximilian Hult | Little big pictures |
2018

| | | | |
| --- | --- | --- | --- |
| Áramótsskaup 2018 | Supporting / Sindri | Arnór Pálmason | Glassriver |
2014

| | | | |
| --- | --- | --- | --- |
| Life in a Fishbowl | Supporting/Transporter | Baldvin Z | Kisi production |
| City State 2 | Supporting/ Sergejs Lawyer | Oli poppoli | Poppoli pictures |
| Brave Men's Blood | Sergej's lawyer | Olaf de Fleur Johannesson | Celluloid Dreams |
2011

| | | | |
| --- | --- | --- | --- |
| Polite People | Þorgeir's tennispartner | Olaf de Fleur Johannesson | Poppoli Pictures |
2007

| | | | |
| --- | --- | --- | --- |
| Astropía | Supporting / Nerd custoer | Gunnar B | Zik Zak production |
Unspecified Year

| | | | |
| --- | --- | --- | --- |
| If You Can't Handle Me At My Worst | | | |
| Goodbye | | | |
Short films
2020

| | | | |
| --- | --- | --- | --- |
| You Can't Handle Me At My Worst | Lead | Joel Saemundsson | Panorama Production |
| Goodbye | Lead | Joel Saemundsson | Panorama Production |
2018

| | | | |
| --- | --- | --- | --- |
| Dropped | Ben / Lead | Aaron Craig | We Are Films |
2011

| | | | |
| --- | --- | --- | --- |
| Small things | Supporting / Thug | Davíð Óskarsson | Mystery |
2008

| | | | |
| --- | --- | --- | --- |
| Black Sand | Lead / Pétur | Villi Ásgeirs | Oktober films |
Television
2020

| | | | |
| --- | --- | --- | --- |
| MINISTER | Þorgeir / Supporting | | Arnór & Nanna |
2015-2016

| | | | |
| --- | --- | --- | --- |
| Trapped | Supporting / Þór Snædal | Baltasar Kormákur | Rvk Studios |
2012

| | | | |
| --- | --- | --- | --- |
| Óupplýst | Tv docuseries | Daniel Bjarnason | Majestic prod |
2011

| | | | |
| --- | --- | --- | --- |
| Heimsendir/World's End | Supporting / Paramedic | Ragnar Bragason | Sagafilm |
| Makalaus | Supporting / Tommi | Gulli Maggi | Skjáreinn |
| Pressa | Supporting / Benjamín | Óskar Jónason | Sagafilm |
2010-2012

| | | | |
| --- | --- | --- | --- |
| Daginn í dag | Lead / Klemmi | Þorleifur Einarsson | Skálholtsútgáfa |
2010

| | | | |
| --- | --- | --- | --- |
| Hlemmavídeó | Supporting / Luðvík | Ragnar Bragason | Sagafilm |
Theater
2017-2019

| | | | |
| --- | --- | --- | --- |
| Defending the Caveman | Lead | Emma Pierson | Theatermogul |
2016

| | | | |
| --- | --- | --- | --- |
| Deep Track | Lead / Alex | Bjartmar Þórðarson | Artik & Tjarnarbío |
2010

| | | | |
| --- | --- | --- | --- |
| Leaves of Glass | Lead / Steven | Bjartmar Þórðarson | Börn Loka |
2009

| | | | |
| --- | --- | --- | --- |
| Lets Talk Local | Lead / Various Vikings | Anna Bergljót | Kraðak |
Showreel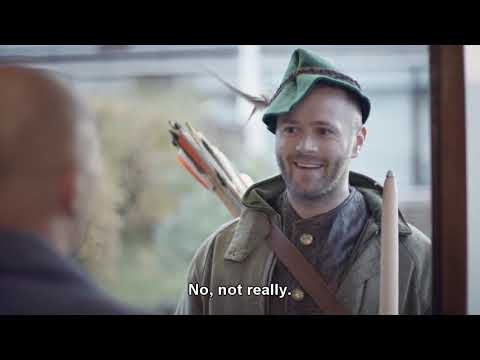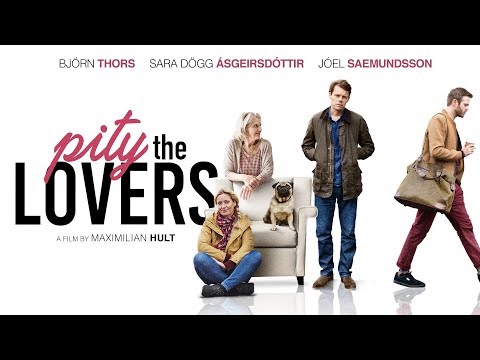 Pity the Lovers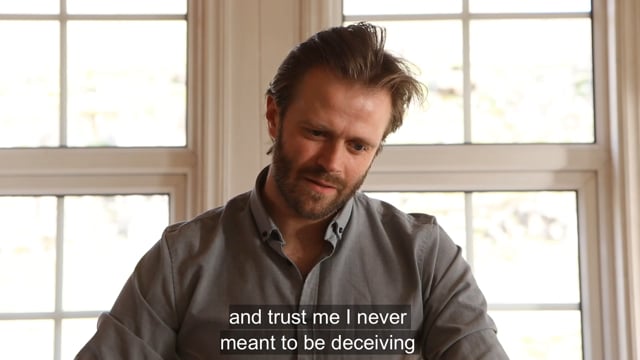 Goodbye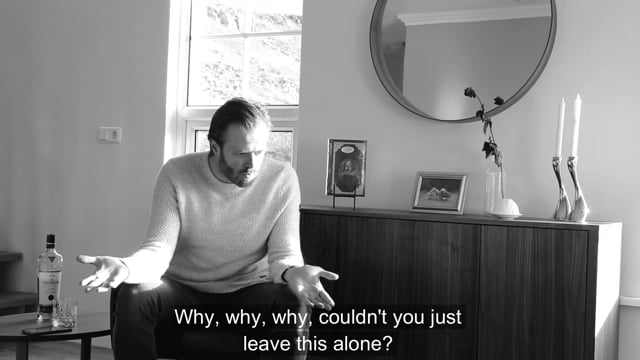 If You Can't Handle Me At My Worst