Hair Color: BlondeEye Color: Green/BlueHeight: 160Weight: 62
Education:Millennium Performing Arts, London 2005-2008
Dance Training – Broadway Dance Centre / New York, USA, 2015
Film Acting Masterclass – Teacher: Ville Jankeri / Ilmaisuverstas Helsinki, Finland, 2016
Singing Training – Teacher: Mary King / London, UK, 2005 - 2009
Languages:Mother Tongue: Finnish, Russian Fluent in: English, Swedish
Biography
Ilona is a very versatile actor from Helsinki, Finland. Ilona is half Finnish and half Russian. She has wide-ranging acting experience from various types of professional productions. Ilona has been acting her whole life since she was a child. She studied acting in London and lived there for 4 years, so she also speaks fluent English.
Ilona stars as the series regular Ingrith in the 'The Last Kingdom' series, other than that she stars as Sabrina Mustavaara in the series Salatut Elämät, which was the most viewed Finnish TV series in Finland. Sabrina was her breakthrough on Finnish TV. Alongside Salatut Elämät, she has been doing many other supporting TV roles in nordic crime series; such as Maria Kallio, Karppi (Deadwind), Pahan väri, Ivalo (Arctic Circle), and Sorjonen (Bordertown) as well as several indie films. Some of her other screen acting work includes roles in Renny Harlin's latest feature film Luokkakokous 3 (Class Reunion 3), Pamela Tola's film Teräsleidit, and she has also been a recurring actor in Biisonimafia's comedy sketches, which has given her valuable experience in comedy acting.
In addition to her screen acting, she has stage acting experience from The Tampere Theatre, The Helsinki City Theatre, The Alexander Theatre, Svenska Teatern (The Swedish Theatre), and The Vaasa City Theatre. Throughout her theatre career, she has played roles in productions varying from Mamma Mia! to Othello.
Ilona is doing a lot of voice work in TV/radio adverts as well as cartoons and films. She was a leading voice for Volkswagen for a long time. Ilona is very strong in singing and dancing. She studied musical theatre in London for 3 years and has also played musical roles. The latest lead role she did in a musical was "Rocky horror show" (Janet Weiss).
Curriculum Vitae
Dubbing / Voice over
Unspecified Year

| | | | |
| --- | --- | --- | --- |
| Home Sweet Home Alone | Pam McKenzie | | |
| Boss Baby | Carol Templeton | | |
| Lost in Oz | Glinda | | |
| Weird but true | Carly Ciarocchi | | |
| Arthur and the minimoys | Tarash | | |
| Duck Duck goose | Chi | | |
Film
2021

| | | | |
| --- | --- | --- | --- |
| Lunastajat | Linda | Niko Kelkka & Miro Laiho | Time Films |
| MCH | Hammaskeiju | Kai Rinkinen | Biisonimafia & Rabbit Films |
2020

| | | | |
| --- | --- | --- | --- |
| Luokkakokous 3 | Hanne | Renny Harlin | Solar Films |
2019

| | | | |
| --- | --- | --- | --- |
| Teräsleidit | Natasha | Pamela Tola | Helsinki-filmi |
2018

| | | | |
| --- | --- | --- | --- |
| MCh3 | Hammaskeiju | Kai Rinkinen | Biisonimafia & Elisa Viihde |
Short films
2017

| | | | |
| --- | --- | --- | --- |
| Psykoosi | Anita | Miro Laiho | Time Films |
| Vitafortuna | Carla | Ilona Hiltunen | Metropolia |
2016

| | | | |
| --- | --- | --- | --- |
| Ansa | Jaana | Ville Jankeri | Ilmaisuverstas |
Shows
Unspecified Year

| | | | |
| --- | --- | --- | --- |
| The Last Kingdom | Ingrith | | Netflix |
Television
2021

| | | | |
| --- | --- | --- | --- |
| The Last Kingdom 5 | Ingrith | Andy Hay, Alexander Draymon & Paul Wilmshurst | Carnival Films |
| Modernit miehet | Linda | Jäppi Savolainen | Moskito |
2020

| | | | |
| --- | --- | --- | --- |
| Deadwind | Cecilia Beatriz | Rike Jokela | Dionysos Films |
| Maria Kallio | Leana Siimpuu | Jojo Erhotz | Zodiak Finland |
| Pahan Väri | Natasha Nieminen | Aleksi Delikouras | Warner Bros |
2019-2020

| | | | |
| --- | --- | --- | --- |
| Secret Lives | Sabrina Mustavaara | | Fremantle media |
2018

| | | | |
| --- | --- | --- | --- |
| Ivalo (Arctic Circle) | Brunette girl | Hannu Salonen | Yellow Film & TV |
2017

| | | | |
| --- | --- | --- | --- |
| Pelimies | Neighbour | Jaakko Kangas | Yellow Film & TV |
2016

| | | | |
| --- | --- | --- | --- |
| Sorjonen (Bordertown) | Natasha Kurylenko | Miikko Oikkonen, Jyri Kähönen, Juuso Syrjä | Fisher King Production |
Theater
2019-2020

| | | | |
| --- | --- | --- | --- |
| The Hunchback of Notre Dame | Ensemble | Georg Malvius | Tampere Theatre |
2016-2017

| | | | |
| --- | --- | --- | --- |
| Rocky Horror Picture Show | Janet Weiss | Sami Saikkonen | No Fear Agency and Promotion |
2015-2016

| | | | |
| --- | --- | --- | --- |
| Kaktuksen kukka (Cactus Flower) | Botticelli's Spring | Arn-Henrik Blomqvist | Helsingin City Theatre |
2014-2015

| | | | |
| --- | --- | --- | --- |
| Mamma Mia! | Ensemble & Lisa | Paul Garrington, Jakob Höglund | Svenska Teatern (Swedish Theatre) |
2014

| | | | |
| --- | --- | --- | --- |
| Otellopeli (The Othello Game) | Emilia | Marika Vapaavuori | Ahaa teatteri |
2013

| | | | |
| --- | --- | --- | --- |
| Katso päin | Selma | Riku Innamaa | Ahaa teatteri |
| Viidakkokirja (The Jungle Book) | Akela | Antti Mikkola | Ahaa teatteri |
| Maailmanlopun meininki | Ritva | Katri Häti | Viitasaari Summer Theatre |
2012

| | | | |
| --- | --- | --- | --- |
| RENT | Ensemble & Mimi | Marco Bjuström | Alexander Theatre |
| Time Travel show | Multiple roles | Jermo Grundström | Sheikkis Oy and Suomen Musiikkiteatteriensemble Ry |
| Aladdin (Disney Musical) | Ensemble | Samuel Harjanne | Alexander Theatre |
| Peppi Pitkätossu (Pippi Longstocking) | Annika | Marcus Groth | Vaasa City Theatre |
| Håi maamme | Carola Häggvist | Tommi Liski | Vaasa City Theatre |
2011

| | | | |
| --- | --- | --- | --- |
| Maailma Seis Musical (Stop the World I Want to Get Off) | Liisa | Rikard Bergqvist | Vaasa City Theatre |
| Valkoinen Kaupunki | Ritva & Carita Centauri | Attro Kahiluoto | Vaasa City Theatre |
| Eemeli | Iida | Miika Muranen | Vaasa City Theatre |
2010

| | | | |
| --- | --- | --- | --- |
| Ruukinkuja | Assi | Erik Kiviniemi | Vaasa City Theatre |
| Yksi Lensi Yli Käenpesän (One Flew Over the Cuckoo's Nest) | Candy Starr & Miss Blimm | Samuli Reunanen | Vaasa City Theatre |
| Viiru ja Pesonen | Mrs. Anttonen & Sofia-Fiina | Matti Mäntylä | Vaasa City Theatre |
2009

| | | | |
| --- | --- | --- | --- |
| Pistät vaan sen ketjun poikki | Elisa | Allu Tuppurainen | Vaasa City Theatre |
| My Fair Lady | Ensemble & Eliza Doolittle | Rikard Bergqvist | Vaasa City Theatre |
Showreel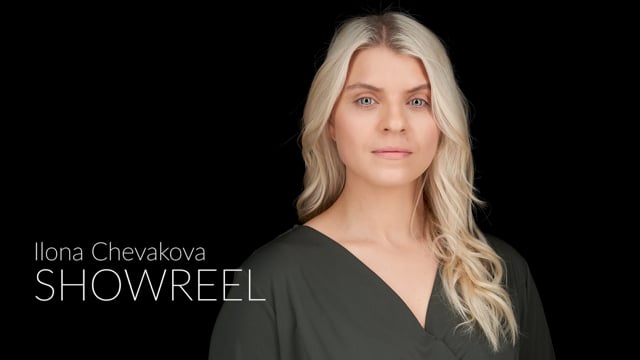 Scenes