Hair Color: Salt & PepperEye Color: BrownHeight: 5'5" (165 cm)
Education:Budapest Film and Drama University
Languages:Mother Tongue: HungarianFluent in: EnglishFamiliar with: French, German, Russian, Danish, Norwegian
Biography
Éva Magyar was born in Budapest, Hungary. She was a gymnast and studied classical ballet. She got her diploma at the University of Film and Theatre in Budapest, then playing several roles in major art theatres until 1990 when she played a leading part in an american film called Understudy in San Francisco. She created her own physical theatre company  The Shamans in 1994, where she wrote and directed the shows besides performing in them. She received many awards in Europe, US and Egypt. She was also teaching acting at The Yale and many US Universities.
In 2003 she started to work with English companies including The Royal Shakespeare Theatre, The Globe, The Gate, and was invited to play Yseult in Tristan and Yseult at The Royal National Theatre, where she later worked several times. She moved to London in 2010. She was extensively working on stage but also appeared in films, including  X-men First Class, Let Me Go and Overlord. Her recent appearance at The National Theatre was in Hedda Gabler, directed by Ivo von Hove and starring Ruth Wilson.
Éva speaks Russian, Hungarian, English, French and German, and is learning Danish and Norwegian. She studied martial arts. She is doing yoga and dance training every day. 
Curriculum Vitae
Film
2018

| | | | |
| --- | --- | --- | --- |
| Overlord | Aunt Simone | Julius Avery | Paramount Pictures |
2017

| | | | |
| --- | --- | --- | --- |
| Let me go | Eva | Polly Steele | Polly Steele |
2016

| | | | |
| --- | --- | --- | --- |
| The Head Hunter | Skaidrite | Tom Keeling | Vertical Entertainment |
2015

| | | | |
| --- | --- | --- | --- |
| Villmark 2 | The Nurse | Pål Øie | Einar Loftesnes |
2011

| | | | |
| --- | --- | --- | --- |
| X-Men: First Class | Edie Lensherr | Matthew Vaughn | 20th Century Fox |
Short films
2020

| | | | |
| --- | --- | --- | --- |
| Grounded | Lead | Èva Magyar | Panorama Production |
TV
2018

| | | | |
| --- | --- | --- | --- |
| Fader Brown | Christina Worcester | Rachel Flowerday | BBC |
| Boys on Film 18: Heroes | Agi (segment "Daniel") | Sam Ashby | Peccadillo Pictures |
2016

| | | | |
| --- | --- | --- | --- |
| Mars | IMSF Member Russia | Everardo Gout | National Geographic Channel |
| Hollyoaks | Cassandra Evans | Phil Redmond | Channel 4 |
| Paranoid | Rolanda Oelberg | Bill Gallagher | Netflix |
2011

| | | | |
| --- | --- | --- | --- |
| Monte Carlo | School Director | Thomas Bezucha | Netflix |
Showreel Grounded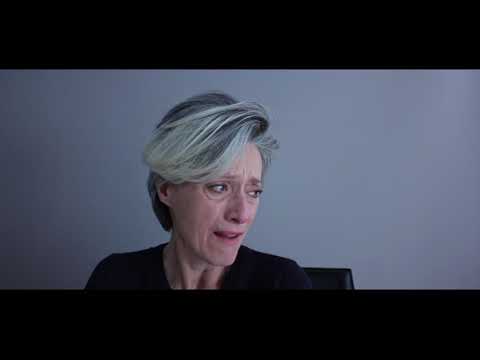 Press