Hair Color: Light brownEye Color: Grey/GreenHeight: 151Weight: 45
Education:Master of Theatre Arts, Film and Drama Theatre Acting St-Petersburg State Arts Academy, 2004-2008, FIA
Languages:Mother Tongue: FinnishFluent in: Swedish, Russian, English,Familiar with: Spanish,
Biography
Eeva Putro is a Finnish multilingual actress – fluent in Finnish, Swedish, English, and Russian. She completed her MA in film and theatre acting in St. Petersburg State Academy of Theatre Arts, where she studied under the supervision of professor Galina Andreevna Barysheva. Eeva uses in her work Stanislavsky related methods, for example, Meisner and Chekhov. She is fully dedicated to her work and puts her heart into her acting roles.
Eeva Putro has performed in numerous film and theatre productions in Finland, including several plays at the Finnish National Theatre. She also works internationally, for example, in Russia, Denmark, UK/Croatia, and Sweden.
Her most recent film roles are, among others, in the following features: "Tove" (2020), "Breeder" (2020, Denmark), "Gone" (2019), "Innuendo" (2017, Australia, Finland), "The Unknown Soldier" (2017). She also starred in the short film "Sirocco" that won the Grand Prix at the Odense Film Festival in 2013.
Eeva also has an MA in Screenwriting from the Tampere University of Applied Sciences, completed in 2019.
Eeva Putro's first feature film as a Screenwriter is the biopic "Tove" which tells the story of Tove Jansson, a world-famous Finnish author, painter, and creator of the Moomins. "Tove" has received excellent reviews in many international film magazines, like in Variety, where they mentioned Eeva not only for the delicate screenplay but also for her acting role in the film. In Finland, the reviews have also been praising, and the film is the best-selling feature for adult audiences in autumn 2020.
Previously 
Eeva
Putro has written several short films with queer themes, for example, "Buying a Dildo" that won the audience award at 'Out Here Now Kansas City' LGBT Film festival (USA) 2013.
Curriculum Vitae
Awards
2021
Sylvi Award for Best screenplay - Tove
Nomination Jussi Award for Best screenplay - Tove
2015
King Fesitval, childrens' theatre festival: 1. prize by the City of Novgorod to Eeva Putro's performance in Saving Mother
2013
Odense International Film Festival: Main prize to the film Sirocco, starring Eeva Putro
Kansas Out Here Now LGBT Film Festival: 1. audience award to Buying a Dildo, directed and written by Eeva Putro
2012
Overlook Festival, Italy: Special Mention / acting work to Eeva Putro
Helsinki Short Film Festival: Special Mention / acting work to Eeva Putro / Sirocco
Film
2020

| | | | |
| --- | --- | --- | --- |
| Breeder | Nika | Jens Dahl | Beo Starling |
| Tove | Maya London/Vanni | Zaida Bergroth | Helsinki-Filmi/Anagram |
2019

| | | | |
| --- | --- | --- | --- |
| Gone (Poissa) | Teija (Female lead) | Arttu Haglund | Amazement |
2017

| | | | |
| --- | --- | --- | --- |
| Innuendo | Mother (Supporting) | Saara Lamberg | Innuendo Movie |
| The Unkown Soldier | Veran ystävätär (Supporting) | Aku Louhimies | Elokuvaosakeyhtiö Suomi |
2016

| | | | |
| --- | --- | --- | --- |
| Gold Digger | Perintävirkailija (Supporting) | Ville Jankeri | Helsinki-Filmi |
| Devil's Bride | Piika (Supporting) | Saara Cantell | Götafilm |
2015

| | | | |
| --- | --- | --- | --- |
| Night Goes Long | Hanna (Lead) | Henri Huttunen, Vesa Kuosmanen | Sons of Lumière |
| Other Girls | Opettaja (Supporting) | Esa Illi | Fisher King Production |
2014

| | | | |
| --- | --- | --- | --- |
| No Thank You | Sirpa (Supporting) | Samuli Valkama | Kinotar |
2013

| | | | |
| --- | --- | --- | --- |
| The Two and Only | Pilvi (Supporting) | Saara Cantell | Yellow Film & TV |
| August Fools | Rauhanmarssija (Supporting) | Taru Mäkelä | Fog'n'Desire Films |
2011

| | | | |
| --- | --- | --- | --- |
| Silence | Ilona | Sakari Kirjavainen | Cine Works |
| Isän Kuolma | Supporting | | Yleisradio (YLE) |
| Nuoret nerot | Heidi (supporting) | Mikko Mattila | Tuotanto Oy Säihky |
Short films
2022

| | | | |
| --- | --- | --- | --- |
| Kääntöpaikka | Lotta | Teresa Maria Mecklin | |
| My Unborn Son | Mary | Gyongui Fazekas | |
2016

| | | | |
| --- | --- | --- | --- |
| The Shower | Kirsti | Stefan Constantinescu | |
2012

| | | | |
| --- | --- | --- | --- |
| Sirocco | Raisa (Lead) | Mikko Kuparinen | |
TV
2022

| | | | |
| --- | --- | --- | --- |
| Piiritys | Laura Erola | Petri Kotwica | Mediawan Finland |
| Ivalo | Pathologist | Jussi Hiltunen | Yellow Film |
2021

| | | | |
| --- | --- | --- | --- |
| Deadwind (Karppi) | Doctor | Rike Jokela | Dionysos Films |
2019

| | | | |
| --- | --- | --- | --- |
| Christmas Calender | Kardemumma | Jussi Lehtomäki | Kaiho Republic |
| Syke | Heli | Toni Laine | Yellow Film & TV |
2018

| | | | |
| --- | --- | --- | --- |
| The Longing | Doctor (Supporting) | Anna Blom | Ja Media Production AB |
2017

| | | | |
| --- | --- | --- | --- |
| Ratamo | Alina Tarasova (Supporting) | Veikko Aaltonen | Moskito Television |
| Bordertown | Olga (Supporting) | Jyri Kähönen | Federation Entertainment |
2016

| | | | |
| --- | --- | --- | --- |
| Pää edellä | Jäätelötyttö (Supporting) | Jäppi Savolainen | Moskito Television |
| Kohtuuttomuuksia | Aikku (Supporting) | Petri Kotwica | Solar Films |
2015

| | | | |
| --- | --- | --- | --- |
| Red Couple | Irja Heiman (Supporting) | Heidi Köngäs | Yleisradio (YLE) |
2014

| | | | |
| --- | --- | --- | --- |
| Ihan sama | Nerolan keittäjä (Supporting) | Jarmo Lampela | Yleisradio (YLE) |
2012

| | | | |
| --- | --- | --- | --- |
| Roba | Veera Kolehmainen | Joona Tena | Filmiteollisuus Fine |
2011

| | | | |
| --- | --- | --- | --- |
| Klikkaa mua | Sales assistant | Johanna Vuoksenmaa | Dionysos Films |
Theater
2023

| | | | |
| --- | --- | --- | --- |
| Pentti Linkola, kaltaisemme | | Atro Kahiluoto | The National Theater of Finland |
2022

| | | | |
| --- | --- | --- | --- |
| Det Svarta Fåret | | David Sandqvist | Teater Mestola and Sirius Teatern |
| Modernin ihmisen henkiset kysymykset | | Kaisa-Liisa Logren | Mylly Theater |
| EROS/SA | | David Kozma | Post Theatre Collective |
2021

| | | | |
| --- | --- | --- | --- |
| Älä jätä jälkiä | | Kati Keskihannnu | Aleksanteri Theater |
2019

| | | | |
| --- | --- | --- | --- |
| BitchKraft | | Eero-Tapio Vuori | Konepaja Bruno |
| The Beautiful Woman | | Vilma Putro | Helsinki International Theatre |
2018

| | | | |
| --- | --- | --- | --- |
| A Letter from Mother | | Evgeni Zimin | Helsinki International Theatre |
2017

| | | | |
| --- | --- | --- | --- |
| Mirkka | | Heikki Huttu-Hiltunen | The Finnish National Theatre |
2016

| | | | |
| --- | --- | --- | --- |
| Majakanvartija | | Sakari Kirjavainen | Theatre Avoimet Ovet |
| Canth | | Kaisa Korhonen | The Finnish National Theatre |
2015

| | | | |
| --- | --- | --- | --- |
| Saving Mother | | Otso Kautto | Theatre Que Vadis |
| Puluboin ja Ponin teatteri | | Jukka Rantanen | The Finnish National Theatre |
| #Selfie | | Oleg Nikolaenko | The Finnish National Theatre |
2013

| | | | |
| --- | --- | --- | --- |
| Minä ja Muro | | Jukka Rantanen | The Finnish National Theatre |
2012

| | | | |
| --- | --- | --- | --- |
| Nolla - tyhjä paikka! | | Jukka Rantanen | The Finnish National Theatre |
| Pastori Jussilaisen naiset | | Aila Lavaste | Keski-Uusimaa Theatre |
2011

| | | | |
| --- | --- | --- | --- |
| Tiitiäisen satupuu | | Jukka Rantanen | The Finnish National Theatre |
| Pikkuporvarihäät | | Vito Taufer | The International Theatre of Finland |
Showreel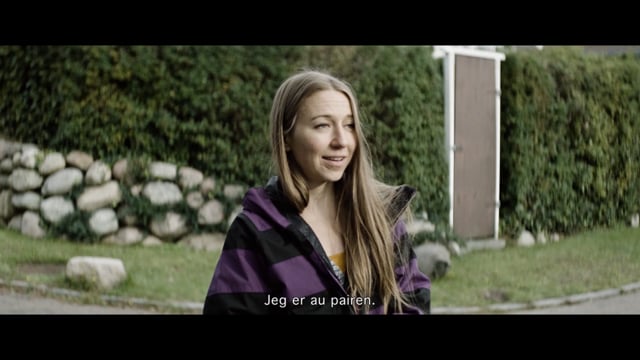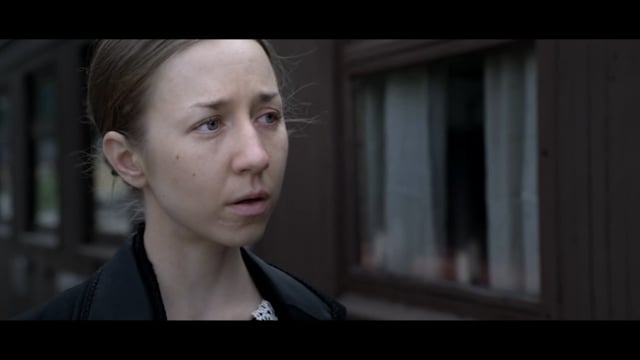 Eeva Putro - Supplementary Showreel