Eye Color: BlueHeight: 169 cmWeight: 67
Languages:Mother Tongue: Danish Fluent in: English/ American Familiar with: German / Swedish / Norwegian
Biography
Ditte Ylva Olsen is a Danish actress, who works both in front of the camera and on stage. She is mostly known for her work in the Danish criminal series "Dicte" and her latest work as one of the main characters, Lise, in "Hånd i Hånd".
Ditte graduated drama school from the School of Stage Arts, at Cantabile 2, a quite modern and physical theater school. She focused a lot on creating her own work, using both body, movement, voice, and music. She has studied the Meisner technique in various places, e.g. Los Angeles, and has since moved towards more psychological and classical acting.
Ditte is an actress with a versatile set of skills. Growing up she was surrounded by music and performing – Her father graduated from the Royal Danish Academy of Music on the classical guitar, and the whole family played lots of different instruments; Ditte has many skills including playing the piano, guitar, ukulele, and all brasswind instruments from trumpet to tuba and, of course, singing. Apart from that she also has skills in Argentine tango and improvisation, both of which she has studied and trained steadily for the past 10 years.
In 2007 Ditte started her own award-winning theater company with a colleague, "Teater Fantast" which still runs today, with annually more than 150 shows.
Curriculum Vitae
Awards
2021
Winner: GMFF, 'Dark Angel' Best short film
2020
Nominated: Los Angeles Short Film Festival, ' Dark Angel' Best short film
Winner: Independent short awards, 'Dark Angel' Best thriller short
2019
Nominated: Zulu Awards, 'Hånd i hånd' Best Tv-series
Nominated: Copenhagen Tv festival, 'Hånd i hånd' Best Tv-series
2015, 2017
Nominated: Robert Award, 'Dicte' Best TV-series
2014, 2015
Nominated: Zulu Awards, 'Dicte' Best TV-series
Commercial
2013

| | | | |
| --- | --- | --- | --- |
| Arla Cultura Balance | Mor | | |
Dubbing / Voice over
2017-2018

| | | | |
| --- | --- | --- | --- |
| Right Now Kapow | Diamond | | Disney Channel |
Film
2017

| | | | |
| --- | --- | --- | --- |
| Mens vi lever | Majbritt | Medhi Avaz | Rocket Road Pictures |
Reklame film
Short films
2017

| | | | |
| --- | --- | --- | --- |
| Dark Angel | | Svend Ploug Johansen | |
| Lux Aeterna | Lead, Helene | Edith Tvede Byg-Fabritius | Super8 |
2013

| | | | |
| --- | --- | --- | --- |
| It's Cold and it's Stale | Lis | Kasper Schlüter | |
2010

| | | | |
| --- | --- | --- | --- |
| Borderline | Tina | Jaqueline Landau | |
Shows / Entertainment
2016

| | | | |
| --- | --- | --- | --- |
| Til Middag hos | Herself | | TV3 |
2014

| | | | |
| --- | --- | --- | --- |
| Vild med dans | Herself | | TV2 |
TV
2020

| | | | |
| --- | --- | --- | --- |
| Hånd i Hånd, season 2, ep. 1-8 | Lead, Lise Henriksen | Parminder Singh, Nikolaj Steen | Mastiff, TV3 |
2018

| | | | |
| --- | --- | --- | --- |
| Hånd i Hånd, season 1 ep. 1-8 | Lead, Lise Henriksen | Michael Spooner, Parminder Singh, Jacob Bitsch | Mastiff, TV3 |
2016

| | | | |
| --- | --- | --- | --- |
| Dicte, season 3, ep. 1-3 | Linda Bendsten | Kasper Gaardsøe | Miso, TV2 Danmark |
2014

| | | | |
| --- | --- | --- | --- |
| Hånd i hånd pilot | Lead, Lise Henriksen | Michael Spooner | Mastiff |
| Dicte, season 2, ep. 1-10 | Linda Bendtsen | Kasper Barfoed, Jesper W. Nielsen, Christian E. Christiansen | Miso, TV2 Danmark |
2013

| | | | |
| --- | --- | --- | --- |
| Dicte, season 1, ep. 1-10 | Linda Bendtsen | Jannick Johansen, Charlotte Sachs Bosturp, Kaper Barfoed | Miso, TV2 Danmark |
| Sjit Happens | Ophelia | Kasper Birch, Barbara Topsøe-Rothenborg | TV2 |
Theater
2018-2020

| | | | |
| --- | --- | --- | --- |
| Lille Frø - En strid Teaterkunst | Multiple | | Turne DK |
2016

| | | | |
| --- | --- | --- | --- |
| Et Åndedrag fra Døden | Katja/Louise | Peer E. Petersson | Comedy art Theatre |
| Jeppe på Bjerget | Ridefogdens kone | Thomas Bendixen | Grønnegårds teatret |
2013-2020

| | | | |
| --- | --- | --- | --- |
| Mustafas Kiosk - En strid teaterkoncert | Multiple, singing | | Turne Dk |
2013

| | | | |
| --- | --- | --- | --- |
| Med lov skal man vand tygge - en revy om regler | Multiple, singing | Frede Gulbransen | Københavns Musikteater |
| Akut Cabarat | Multiple, singing | Anne Dorte Michelsen | Cafe Liva |
2010-20111

| | | | |
| --- | --- | --- | --- |
| Lønlig ibland os de går | Anna | Mads M. Nielsen | Turne i DK |
2009-2010

| | | | |
| --- | --- | --- | --- |
| Based on a ture story 117 måder at slå sit kæledyr ihjel | Multiplesinging | Donald Andersen | KBH Musikteater |
2007

| | | | |
| --- | --- | --- | --- |
| Samlege | Psykolog | | Teater B'ark |
2004

| | | | |
| --- | --- | --- | --- |
| Paula | Paula | Frank Baegte | Comedievognen |
2003-2005

| | | | |
| --- | --- | --- | --- |
| Binkowski, your new Neighbour | Madonna | Suzanne Jacobsen | Teater B'ark |
2003

| | | | |
| --- | --- | --- | --- |
| FlyveKursus 2 | Multiple | Steffen Sommerstedt | Bådeteatret, Teatret Aspendos |
2002

| | | | |
| --- | --- | --- | --- |
| Skovens Nat | Multiple | Nullo Facchini | Cantabile 2 |
| Loreley | Multiple | Nullo Facchini | Kanonhallen |
Showreel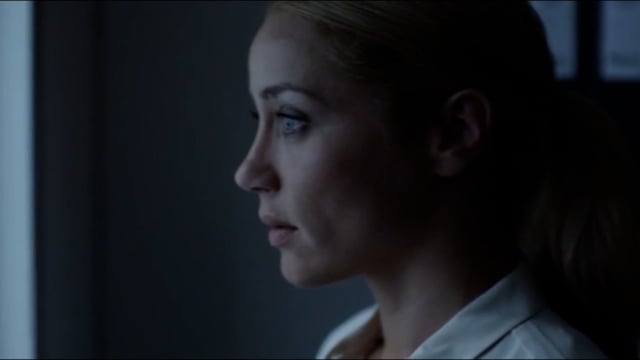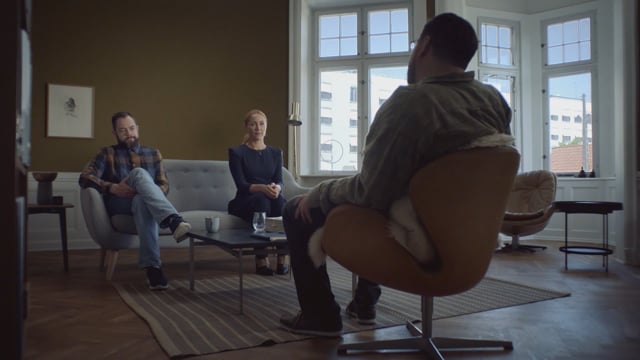 Couple Trouble