Height: 179 cmWeight: 90 kg
Languages:Mother Tongue: DanishFluent in: English
Biography
Dan Boie Kratfeldt is a Danish actor.
 
He plays the gang leader 'Panik' in DR1's TV series 'Huset' ('Prisoners') directed by Michael Noer and Frederik Louis Hvid. For this role, he gained 11 kilograms of muscle. Whatever a role demands from Dan, he always goes the extra mile. He is a true acting chameleon and uses his body to make art come to life. 
Dan is shooting a lead role in the series 'Ungeren" from Danish production company Made in Copenhagen. it will be a regular role for him and a great possibility for the world to see more of Dan. Dan is a self-taught, Method Acting actor, and he studies the Ivana Chubbuck technique. He creates extraordinary characters in both TV series, feature films and short films, for more than 15 years he has followed his passion as an actor, and continuously skilled, and immersed in acting techniques and physical changes such as weight loss and weight gain, to fulfill the roles in the most significant way. Dan thinks that the physical part of portraying and telling a story is at least as important as developing his inner character work.  
 
He is Egil in the short film 'The Neolith', a barbarian warrior role. And 'Thomas' in the short film 'No Man's Land', an apocalyptic drama.  
 
Dan Boie Kratfeldt has also participated in successful productions such as DR1's TV series 'Follow the money' season 3, Viaplay TV series 'Those who Kill' season 3, and in the feature films 'Shorta' and 'Klassefesten 1'. 
 
Language. Danish and English 
 
In addition, Dan has extensive experience with stage fighting, good on a horse, he is strong in a boxing ring, and he has the ability to both reduce, gain muscles and weight several times for roles.  
Curriculum Vitae
Commercial
2021

| | | | |
| --- | --- | --- | --- |
| TEROSON | Cliff Tucker | Tue Storm & Michael Hansen | Kind Film |
| VOLKSWAGEN HYBRID | Tyler | Jan Wentz | Tempomedia |
2020

| | | | |
| --- | --- | --- | --- |
| MERRILD COFFEE | Husband | Stefan Pflug | Pegasus Productions |
Film
2020

| | | | |
| --- | --- | --- | --- |
| ALL I WANT FOR CHRISMAS II | Monk | Christian Dyekjær | Deluca Film |
| SHORTA | Junkie | Frederik Louis Hviid & Anders Ølholm | ToolBox-Film |
2017

| | | | |
| --- | --- | --- | --- |
| FRIENDS TO DAY | Niklas | Hervé Toure | RV Entertainment |
| THE CHARMER | Johnny | Milad Alami | Good Company Films |
2012

| | | | |
| --- | --- | --- | --- |
| THE CLEAN OUT | Werewolf | Sohail A. Hassan | Salaam Film (Pilot Film) |
2011

| | | | |
| --- | --- | --- | --- |
| JULIE | Henchman | Linda Wendel | Babyfilm |
| KLASSEFESTEN | Angry Man | Niels Nørløv | Nordisk film |
2010

| | | | |
| --- | --- | --- | --- |
| BØLLE BOB | Mailman | Martin Schmidt | Zentropa |
2009

| | | | |
| --- | --- | --- | --- |
| SLEPLESS | A fighter | Sohail A. Hassan | Salaam Film (Pilot Film) |
Short films
2021

| | | | |
| --- | --- | --- | --- |
| THE PARTISAN | Anker | Daniel Dahl Jensen | SonaFilm |
2020

| | | | |
| --- | --- | --- | --- |
| THE NEOLITH | Egil | Daniel Boocock | Claret&Blue |
2018

| | | | |
| --- | --- | --- | --- |
| POST ERA | Sebastian | Albert Sverrisson | Filmmaskinen |
2016

| | | | |
| --- | --- | --- | --- |
| NO MAN´S LAND | Thomas | Daniel Dahl Jensen | Filmmaskinen |
| ANIMALI | The Henchman | Emil Dam Seidel | Macho Films |
2013

| | | | |
| --- | --- | --- | --- |
| SAMUELS BOOK VERS XII | Sebastian | Emma Rudbeck | |
2010

| | | | |
| --- | --- | --- | --- |
| TO ALL MY FRIENDS | Bjørn | Behrouz Bigdeli | Super16 |
TV
2023

| | | | |
| --- | --- | --- | --- |
| HUSET | Panik | Frederiks Louis Hviid /Michael Noer | DR Drama (TV Series) |
2022

| | | | |
| --- | --- | --- | --- |
| THOSE WHO KILL | Kevin Jensen | Mads k. Thulstrup | MisoFilm (Viaplay Series) |
| RIP & RUN | Gunnar | Daniel Boocock | Claret&Blue |
2020

| | | | |
| --- | --- | --- | --- |
| THE RAIN | Stranger | Josefine Kirkeskov | MisoFilm |
2019

| | | | |
| --- | --- | --- | --- |
| FOLLOW THE MONEY | Pusher | Søren Balle / Milad Alami | DR Drama |
2013

| | | | |
| --- | --- | --- | --- |
| DANISH DYNAMITE | Pusher | Martin Høgsted | Tv2 Zulu |
2009

| | | | |
| --- | --- | --- | --- |
| THE CLIMATE MYSTERY | Lars | Adam Neutzsky-Wulff | |
2006

| | | | |
| --- | --- | --- | --- |
| ANNA PIHL | Doorman | Morten Arnfred | Cosmo Film |
Theater
2015

| | | | |
| --- | --- | --- | --- |
| THE DRIVING | Sørensen the soldier | Afshin Firouzi | Firouzi&Rothschild / Taastrup Theater |
2010

| | | | |
| --- | --- | --- | --- |
| THE OLD LADY | Roby | Kasper Rostrup | The Danish Royal Theater |
Showreel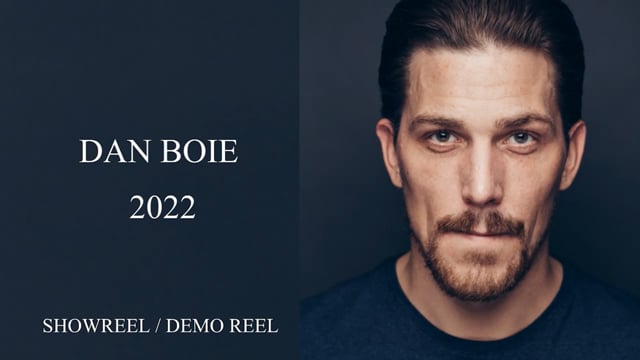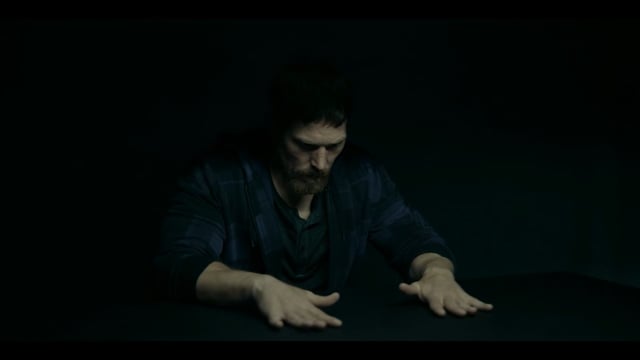 THOSE WHO KILL