Hair Color: Light blondEye Color: BlueHeight: 190Weight: 95
Languages:Mother Tongue: DanishFluent in: EnglishFamiliar with: German, French and Spanish. Russian accent.
Biography
Showreel can be required.
Bjarne Henriksen has been recognized in both tough and comic roles. Due to his macho-style, roles with a primitive nature suite him well. However, he can also show intelligence behind his strength. We know him from a lot of roles, ranging from the helpful massive chef in "The Celebration" to the scary derailed soldier in "The Greatest Heroes" to the soft couch potato in " Get Lost"
Recently, Bjarne has appeared in the role as the shopkeeper Budde in "The Art of Crying", the winner of The Nordic Council Film Prize 2007 and Denmark's proposal for an international Oscar nomination in 2008. On TV Bjarne has acted as the gangster boss in "The Spider" the pleasant kitchen chef in "The Hotel", the criminal in the Swedish TV-series "Medicine Man", the persistent and tolerant dad, who loses his daughter in "The Crime". His portray of Theis shows that the tough exterior also hides a vulnerability, which Bjarne accomplishes to perfection!
As for theatre he has played in "Snart kommer Tiden" at Dr. Dante and "Snak" at Café Teatret among others.
Bjarne is educated at the National Theater School in Copenhagen.
Curriculum Vitae
Awards
2011
Nominated, Crime Thriller Awards, Best Supporting Actor, 'The Killing'
2006
Nominated: The Danish Academy Award, Robert, Best leading Actor , 'Chinaman'
2001
Nominated: The Danish Academy Award, Robert, Best leading Actor , 'The Lady of Hamre'
Film
2020

| | | | |
| --- | --- | --- | --- |
| Blurred Vision | Bartender | Ivan Elmer | El Cine Production |
2018

| | | | |
| --- | --- | --- | --- |
| Wonderful Copenhagen | Morten | Bo Tengberg | Tengberg Film |
| The Command | Russian Rescue Ship Captain | Thomas Vinterberg | Belga Productions |
2016

| | | | |
| --- | --- | --- | --- |
| Hundeliv | Politichefen | Frelle Petersen | 88miles |
2015

| | | | |
| --- | --- | --- | --- |
| Peter and Wendy | Jerzy | Diarmuid Lawrence | Catalyst Global Media |
2014

| | | | |
| --- | --- | --- | --- |
| Get Santa | Supporting | Christopher Smith | |
| The Search | Supporting | Michel Hazanavicius | |
2012

| | | | |
| --- | --- | --- | --- |
| The Hunt | Supporting | Thomas Vinterberg | Zentropa Productions |
2008

| | | | |
| --- | --- | --- | --- |
| Oneway-Ticket to Korsør | Ole | Gert Fredholm | Zentropa Entertainments |
| Fear me not | Kenneth | Christian Levring | Zentropa Entertainments |
| De usynlige | Direktør | | |
2007

| | | | |
| --- | --- | --- | --- |
| Island | Tom Jensen | Matt Palmer | |
2006

| | | | |
| --- | --- | --- | --- |
| Lotto | Supporting | Peter Schrøder | Nordisk Film Prod. |
| The Art of Crying | Supporting | Peter Schønau-Fog | Final Cut |
2005

| | | | |
| --- | --- | --- | --- |
| Chinaman | Lead | Henrik Ruben Genz | Fine & Mellow |
2004

| | | | |
| --- | --- | --- | --- |
| King's Game | Supporting | Nikolaj Arcel | Nimbus Film |
2003

| | | | |
| --- | --- | --- | --- |
| Møgunger | Supporting | Giacomo Campeotto | Krone Film |
2001

| | | | |
| --- | --- | --- | --- |
| D-Day | Lead | Søren K.-Jacobsen a.o. | Zentropa Production/Nimbus Film, a.o. |
| Mona's World | Supporting | Jonas Elmer | Per Holst Prod. |
2000

| | | | |
| --- | --- | --- | --- |
| Release All the Horses | Supporting | Erik Clausen | Clausen Film Prod. |
| Beyond | Supporting | Åke Sandgren | Thura Film |
| Fruen på Hamre | Lead | Katrine Wiedemann | Zentropa Production |
1999

| | | | |
| --- | --- | --- | --- |
| Deep Water | Supporting | Ole Bornedal | Danish National TV/Thura Film |
1998

| | | | |
| --- | --- | --- | --- |
| The Celebration | Supporting | Thomas Vinterberg | Nimbus Film |
| On Our Own | Supporting | Lone Scherfig | Thura Film |
1997

| | | | |
| --- | --- | --- | --- |
| Let's Get Lost | Lead | Jonas Elmer | Per Holst Prod. |
1996

| | | | |
| --- | --- | --- | --- |
| Anton | Supporting | Aage Reis | Jutlandia |
| The Bad Seeds | Supporting | Carsten Fromberg | Per Holst Prod. |
| The Biggest Heroes | Supporting | Thomas Vinterberg | Nimbus Film |
Unspecified Year

| | | | |
| --- | --- | --- | --- |
| The Meadow | | | |
| Fräulein Stinnes fährt um die Welt | Lead | Erica von Moeller | Taglich Media |
Short films
2017

| | | | |
| --- | --- | --- | --- |
| Lille danser | Karl | Nils Holst-Jensen | Den Danske Filmskole |
2016

| | | | |
| --- | --- | --- | --- |
| Asyl | Supporting | Jakob Kaldahl Friberg | |
2007

| | | | |
| --- | --- | --- | --- |
| Island | Lead | Matt Palmer | Wellington Films, UK |
Television
2020

| | | | |
| --- | --- | --- | --- |
| Ulven Kommer | Lars Madsen | | DR |
2018

| | | | |
| --- | --- | --- | --- |
| Theo & Den Magiske Talisman | Harald | | DR |
| Advokaten | Jarnu | | SF Studios / Viaplay |
2016

| | | | |
| --- | --- | --- | --- |
| Trapped | Series regular | Baltasar Kormákur | RVK Studios |
2015-2016

| | | | |
| --- | --- | --- | --- |
| Ófærð/Trapped | Søren Carlsen | | RVK Studios |
2013-2018

| | | | |
| --- | --- | --- | --- |
| Badehotellet | Fabrikant Otto Frigh | | TV2 Denmark |
2010-2013

| | | | |
| --- | --- | --- | --- |
| Borgen / The Government | Christian Thomsen | Søren Kragh-Jacobsen a.o | Danish National Television |
2007

| | | | |
| --- | --- | --- | --- |
| Irene Huss | Supporting | Martin Asphaug | Illusion Film and TV |
| The Killing, (20 episodes) Emmy Award Nominee | Lead | Various | Danish National TV |
2005

| | | | |
| --- | --- | --- | --- |
| Medicinmanden (TV mini series) | Lead | Kjell Sundsvald | Swedish TV 4, Danish National TV2 |
2003-2004

| | | | |
| --- | --- | --- | --- |
| Unit One | Supporting | O. C. Madsen | Danish National TV |
2002

| | | | |
| --- | --- | --- | --- |
| Plan B | Lead | Pernille Pilmark | Danish National TV |
2000-2002

| | | | |
| --- | --- | --- | --- |
| The Hotel | Lead | Morten Arnfred | Jarowski |
2000

| | | | |
| --- | --- | --- | --- |
| The Spider (TV mini series) | Lead | Ole Chr. Madsen | Danish National TV |
Theater
Unspecified Year

| | | | |
| --- | --- | --- | --- |
| Arsenik & gamle kniplinger | Lead | Lars Knutzon | The National Royal Theatre |
| Snack | Lead | Emil Hansen | Café Theatre |
| Min familie | Sten Hedebrecht | Peter Langdal | Betty Nansen |
| The Pillow Man | Lead | Søren Iversen | Husets Theatre |
| Simon | Supporting | Nicolaj Cederholm | Østre Gasværk |
| Gummi Tarzan | Lead | Kenneth Kreutzmann | Cirkusbygningen |
| Soon Comes the Time | Lead | Line Knutzon | |
| Pure Formalitity | Lead | Peter Reichhardt | Mungo Park |
| Last Letters From Stalingrad | Lead | Gerz Feigenberg | Mungo Park |
| The Beach Boys Theater Concert | Ensemble | Cederholm | Århus Teater |
Showreel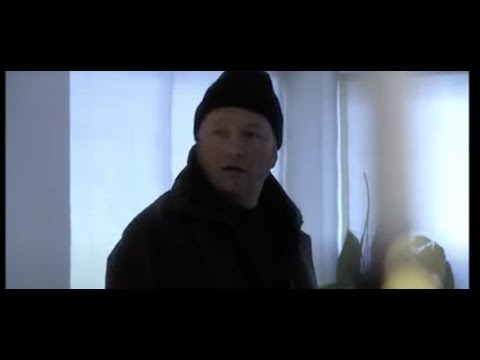 The Meadow