Hair Color: BlondEye Color: BlueHeight: 185Weight: 85
Education:MA in Theatre Arts, Theatre Academy of Helsinki 2000-2004
Languages:Mother Tongue: FinnishFluent in: English and SwedishFamiliar with: German
Biography
Antti Luusuaniemi was born in Tammisaari, which is a mainly Swedish speaking city in the south part of Finland. After his graduation from the Theatre Academy of Helsinki in 2004, the Scandinavian actor worked 14 years in the Finnish National Theatre and played demanding roles such as Platonov, Macbeth, and Frankenstein.  

He has appeared in many award-winning films and TV-series in Finland and abroad. In 2015 Antti was nominated for the Best Performance in a Drama (A Brat) in Los Angeles New Filmmakers Best of 2014 Award. He worked with Rade Serbedzija (Before the Rain, Snatch, Eyes Wide Shut) in 'The Liberation of Skopje' feature film (2016), where he played a Nazi officer Herzog in German. The Oscar-nominated director Selma Vilhunen (Do I Have To Take Care of Everything) chose Antti for a lead role in her feature film 'Little Wing', that gain international recognition in TIFF 2016. 

He has co-written, developed and starred a comedy TV-series entitled 'Wingman' for The Finnish Broadcasting Company (YLE) in 2016. The second season of the 'Wingman' TV-series is Emmy nominated in the 2019 International Emmy Awards in New York. 

Currently, Antti is starring the highly popular Finnish series Syke's 7th season (Nelonen), and he is the lead actor of the upcoming Finnish feature film (Täydellinen Joulu) at the end of October 2019.

His working languages are Finnish, English, Swedish and German.
Curriculum Vitae
Awards
2019
Nominated: International Emmy Awards, for 'Wingman'
Film
2019

| | | | |
| --- | --- | --- | --- |
| Täydellinen Joulu | Janne | Taru Mäkelä | Bronson Club |
2018

| | | | |
| --- | --- | --- | --- |
| Syv rigtige | Lead/Kari Puttonen | Lenka Hellstedt | Solar Films |
2017

| | | | |
| --- | --- | --- | --- |
| Kuudes kerta | Ricky/Lead | Maarit Lalli | Maarit Lalli |
| Leikin varjolla | Tapio/Lead | Visa Koiso-Kanttila | Mika Ritalahti |
2016

| | | | |
| --- | --- | --- | --- |
| The Liberation of Skopje | Colonel Hertzog | Rade Serbedzija | Mike Downey |
| Nuotin vierestä | Rainesalo | Lauri Nurkse | Ella Piesala |
| Little Wing | Ilmari | Selma Vilhunen | Aho/Nordberg |
2010

| | | | |
| --- | --- | --- | --- |
| Hustlers | Ace/Lead | Lauri Nurkse | Fryckman/Selin |
| Under the North Star 2 | Ilmari Salpakari | Timo Koivusalo | Timo Koivusalo |
2009

| | | | |
| --- | --- | --- | --- |
| Under the North Star | Ilmari Salpakari | Timo Koivusalo | Timo Koivusalo |
2005

| | | | |
| --- | --- | --- | --- |
| Promise | Staff Sergeant | Ilkka Vanne | Asko Apajalahti |
| Shadow of the Eagle | Antti | Timo Koivusalo | Timo Koivusalo |
Short films
2018

| | | | |
| --- | --- | --- | --- |
| Proelium | Peter | Juha Pursiainen | Juma Production |
2017

| | | | |
| --- | --- | --- | --- |
| Festival | Supporting | Jäppi Savolainen | |
2013

| | | | |
| --- | --- | --- | --- |
| The Escapist | Jussi | Niklas Lindgren | Karoliina Lindgren |
| A Brat | Hammarberg/Lead | Kimmo Yläkäs | Hannu Oksanen |
2012

| | | | |
| --- | --- | --- | --- |
| All Hallows Week | Aki/Lead | Jussi Hiltunen | Kaarle Aho/Kai Nordberg |
2006

| | | | |
| --- | --- | --- | --- |
| Rispect | Man/Lead | Marja Pyykkö | Jesse Fryckman |
2005

| | | | |
| --- | --- | --- | --- |
| Mun Lappi | Jarkko/Lead | Hanna Bergholm | Aleksi Hyvärinen |
Television
2019

| | | | |
| --- | --- | --- | --- |
| M/S Romantic | Kaide | | Yellow Film & TV |
2017

| | | | |
| --- | --- | --- | --- |
| Seitsemäntoista | Seitsemäntoista (TV Mini-Series) E.N. Setälä | | YLE |
2016-2018

| | | | |
| --- | --- | --- | --- |
| Luottomies / Wingman | Writer / Lead, Tommi | | YLE |
2014-2019

| | | | |
| --- | --- | --- | --- |
| Syke | Max Hansson/Lead | Joona Tena/Aleksi Mäkelä/Taavi Vartia | Olli Haikka |
2014

| | | | |
| --- | --- | --- | --- |
| Raja | Julian/Lead | Hanna Maylet | Pekka Ruohoranta |
| Black Widows | Raimo | Marja Pyykkö/Veikko Aaltonen | Tarja Ahava/Roope Lehtinen/Mikko Pöllä |
2012-2016

| | | | |
| --- | --- | --- | --- |
| Roba | Petri | Joona Tena | Olli Haikka |
2012

| | | | |
| --- | --- | --- | --- |
| Kotikatu | Otto | Heikki Kujanpää | Janne Virtanen |
| Helsingin Herra | Stefan/Lead | Aleksi Salmenperä/Anders Engström | Tarja Ahava/Roope Lehtinen/Mikko Pöllä |
2010

| | | | |
| --- | --- | --- | --- |
| Virta | Tommi | Rike Jokela | Olli Haikka |
2009

| | | | |
| --- | --- | --- | --- |
| Lokakuun valoa | Makkonen/Lead | Mikko Mattila | Ilmo Laevuo |
| Juurikasvua | Mika/Lead | Saara Saarela | Tarja Ahava/Roope Lehtinen/Mikko Pöllä |
| Tuntematon sotilas | Lammio | Kristian Smeds/Mikko Kuparinen | YLE |
| Uutishuone | Lauri | Lauri Nurkse | Teea Hyytiä |
2008

| | | | |
| --- | --- | --- | --- |
| Married to a Lie | Lead | Minna Virtanen | Minna Virtanen |
2007

| | | | |
| --- | --- | --- | --- |
| Pelkkää lihaa | Ropi/Lead | Lauri Nurse | Liisa Akimoff |
2006

| | | | |
| --- | --- | --- | --- |
| Akkaa päälle | Man | Mikko Mattila | Ilmo Laevuo |
| Mogadishu Avenue | Jorma | Mikko Mattila | Ilmo Laevuo |
2003

| | | | |
| --- | --- | --- | --- |
| Kaverille ei jätetä | Overdrive | Mikko Mattila | Ilmo Laevuo |
Theater
2013

| | | | |
| --- | --- | --- | --- |
| Frankenstein | Viktor Frankenstein | Mika Myllyaho | Finnish National Theatre |
2009

| | | | |
| --- | --- | --- | --- |
| Platonov | Platonov | Michael Baran | Finnish National Theatre |
2007

| | | | |
| --- | --- | --- | --- |
| Unknown Soldier | Lead | Kristian Smeds | Finnish National Theatre |
2006

| | | | |
| --- | --- | --- | --- |
| The Death of a Salesman | Happy | A-E Halonen | Finnish National Theatre |
2004

| | | | |
| --- | --- | --- | --- |
| A Midsummer Night's Dream | Lysander | A-E Halonen | Finnish National Theatre |
2003

| | | | |
| --- | --- | --- | --- |
| A View from the Bridge | Rodolpho | A-E Halonen | Finnish National Theatre |
Showreel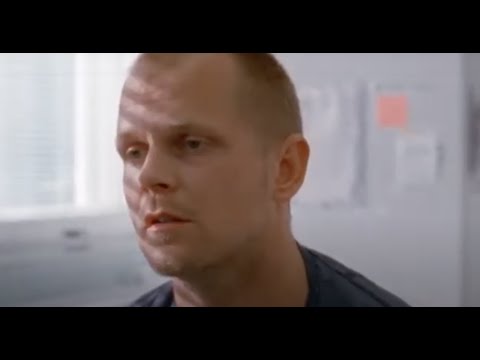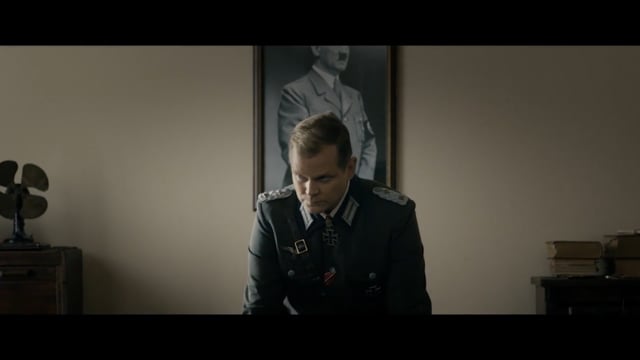 Liberation Of Skopje