Hair Color: BrownEye Color: BrownHeight: 183Weight: 82
Education:Fontys School of the Arts (Bacholors Degree,
graduated 2011)
2015-2018: Romy Wuyts, Chubbuck Technique ongoing lessons
2015: Masterclass Ivana Chubbuck
2016: Masterclass Ivana Chubbuck
2017-2020 workshops Elisabet Sevholt – Chubbuck Technique
2020: Ongoing lessons Ivana Chubbuck – Chubbuck Studio Los Angeles
Languages:Mother Tongue: DutchFluent in: English and GermanFamiliar with: French
Biography
Roel is a Dutch actor, born in the South of the Netherlands, but currently living in Amsterdam.
Roel had his television debut on the Nickelodeon TV series 'Het Huis Anubis' (The House of Anubis) where he played the role of Raphael Salomons from 2009 to 2012.
He graduated with his BA at 'Fontys School of Arts' in 2011 with his self-written play 'Reiteration'. After graduating, Roel went on to play a variety of roles in TV and film, as well on stage. One to mention is the role of 'Anton Rover' in 'Soldaat van Oranje de Musical/ Soldier of Orange the Musical', directed by acclaimed director Theu Boermans.
Most recently, Roel will have his international breakthrough being the lead on the international TNT Comedy/Warner Media TV-series 'The Mopes', where he plays the part of Mat Benvenuti, a depressed American singer-songwriter living in Berlin. He will star alongside renowned German actress Nora Tschirner.
Besides being an actor in television, film, and theater, Roel is a trained dancer and singer. He has also been working as a voice actor for over 10 years now, lending his voice to numerous productions for Nickelodeon, Netflix, and Disney.
Curriculum Vitae
Commercial
2016-2019

| | | | |
| --- | --- | --- | --- |
| Gamma | Lead | Antoine Houtsma | |
Film
2019

| | | | |
| --- | --- | --- | --- |
| De Brief voor Sinterklaas | Supporting | Lucio Messercola | |
2016

| | | | |
| --- | --- | --- | --- |
| Zevende Himmel | Supporting | | Entertaintment One |
2014

| | | | |
| --- | --- | --- | --- |
| Gooische Vrouwen 2 | Gardener | Will Koopman | |
2010

| | | | |
| --- | --- | --- | --- |
| Het Huis Anubis en De Toorn van Balor | Lead | Gert-Jan Booy | Studio 100 / Nickelodeon |
Short films
2019

| | | | |
| --- | --- | --- | --- |
| Nervermore | | John Baak | Tricky Tripel Productions |
2018

| | | | |
| --- | --- | --- | --- |
| Flashback | Dennis | Sjoerd de Bont | |
| Renée | | Romain Bakx | |
Shows
2018

| | | | |
| --- | --- | --- | --- |
| NEXT | Mats / Lead | Aram van der Rest | RTL ConcentrateVelvet |
TV
2020

| | | | |
| --- | --- | --- | --- |
| The Mopes | Lead | Mat Bevenutti Christian Zubert | TNT Comedy / Warner Media |
2018

| | | | |
| --- | --- | --- | --- |
| Spangas op Zomervakantie | Supporting Lead | Anna van Keimpema | |
| Goede Tijden Slechte Tidjen | Lead | Charlotte Besijn, Michiel G | |
2017

| | | | |
| --- | --- | --- | --- |
| De Spa | Tim | Harald van Eck | |
2016

| | | | |
| --- | --- | --- | --- |
| Queer Amsterdam | Supporting Lead | Bram Bart Peeters, Toby Chlosta | BNN VARA |
2015

| | | | |
| --- | --- | --- | --- |
| Bureau Raamport | Ed Korteweg | Eche Janga | SBS6 |
2009-2012

| | | | |
| --- | --- | --- | --- |
| Het Huis Anubis | Lead | Raphael Salomons, Dennis Bots, Dries Vos, Gert-Jan Booy | Studio 100 |
Theater
2016-2017

| | | | |
| --- | --- | --- | --- |
| Woef Side Story | Supporting Lead | Pieter Kramer | Theater Rotterdam |
2015-2016

| | | | |
| --- | --- | --- | --- |
| Soldaat van Oranje | Anton Roover / Lead | Theu Boermans | New Productions |
2014-2015

| | | | |
| --- | --- | --- | --- |
| Soldaat van Oranje | Bram Goudsmit / Supporting Lead | Theu Boermans | New Productions |
2011-2012

| | | | |
| --- | --- | --- | --- |
| Het Huis Anubis en de Verloren H | Ziel Raphael / Lead | | Studio 100 |
2010-2011

| | | | |
| --- | --- | --- | --- |
| Het Huis Anubis en het Mysterie van het Verborgen Symbool | Raphael / Lead | Jasper Verheugd | Studio 100 |
Showreel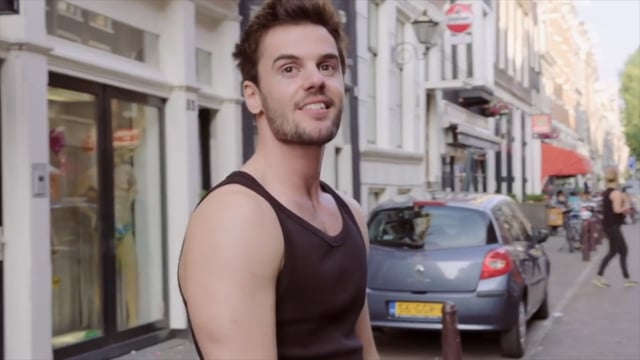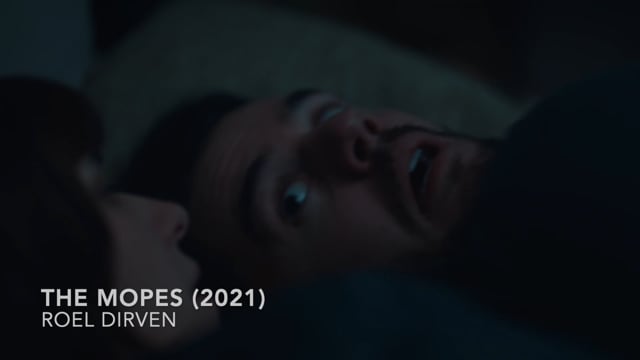 The Mopes