Biography
You know Jeremy Piven from his outstanding role ARI GOLD in the hit HBO series Entourage, for which he won 3 x Emmy Awards and a Golden Globe.
Next up for Jeremy is the new feature film Last Call opposite Oscar winner Bruce Dern and Taryn Manning. Other upcoming films include feature film American Night opposite Oscar nominee Emile Hirsch, Jonathon Rhys Meyers, directed by Jamie Fox. And Legit Wiseguy with Palme d'Or winner and Oscar nominee director Roland Joffe.
Some of his other remarkable roles include his series regular on the CBS television series Wisdom of Crowd. From 2013 – 2016, Jeremy starred as HARRY HORDON SELFRIDGE in the critically acclaimed series Mr. Selfridge. Other notable credits include: Sin City – A Dame to Kill For from directors Frank Miller and Robert Rodriguez, Todd Phillip's hit comedy Old School, Ridley Scott's Black Hawk Down, Peter Chelsom's Serendipity to mention a few.
Curriculum Vitae
Film
2021

| | | | |
| --- | --- | --- | --- |
| Crabs In A Bucket | Lead | Paolo Pilladi | |
2020

| | | | |
| --- | --- | --- | --- |
| A Date For My Dad | Lead | | |
2015

| | | | |
| --- | --- | --- | --- |
| Entourage | Lead | Doug Ellin | |
2014

| | | | |
| --- | --- | --- | --- |
| Edge Of Tomorrow | Supporting | Doug Liman | |
| Sin City: A Dame To Kill For | Supporting | Frank Miller / Robert Rodriguez | |
2013

| | | | |
| --- | --- | --- | --- |
| Abandoned | Lead | Gaby Dellal | |
2012

| | | | |
| --- | --- | --- | --- |
| The Pirates! Band of Misfits | Supporting | Peter Lord | |
| So Undercover | Lead | Tom Vaughan | |
2011

| | | | |
| --- | --- | --- | --- |
| I Melt With You | Lead | Mark Pellington | |
| Spy Kids 4-D: All The Time In The World | Lead | Robert Rodriguez | |
2009

| | | | |
| --- | --- | --- | --- |
| The Goods: Live Hard, Sell Hard | Lead | Neal Brennan | |
2008

| | | | |
| --- | --- | --- | --- |
| A Cat's Tale | Lead | Susan Helen Emerson | |
| Rocknrolla | Supporting | Guy Ritchie | |
2007

| | | | |
| --- | --- | --- | --- |
| The Kingdom | Supporting | Peter Berg | |
2006

| | | | |
| --- | --- | --- | --- |
| Cars | Supporting | John Lasseter | |
| Keeping Up With The Steins | Lead | Scott Marshall | |
| Two For The Money | Supporting | D.j. Caruso | |
2004

| | | | |
| --- | --- | --- | --- |
| Chasing Liberty | Supporting | Andy Cadiff | |
2003

| | | | |
| --- | --- | --- | --- |
| Scary Movie 3 | Supporting | David Zucker | |
| Old School | Supporting | Todd Phillips | |
| Runaway Jury | Supporting | Gary Fleder | |
2002

| | | | |
| --- | --- | --- | --- |
| Highway | Supporting | James Cox | |
2001

| | | | |
| --- | --- | --- | --- |
| Serendipity | Supporting | Peter Chelsom | |
| Rush Hour 2 | Supporting | Brett Ratner | |
| Black Hawk Down | Supporting | Ridley Scott | |
2000

| | | | |
| --- | --- | --- | --- |
| The Family Man | Supporting | Brett Ratner | |
| The Crew | Supporting | Michael Dinner | |
| Red Letters | Lead | Bradley Battersby | |
1998

| | | | |
| --- | --- | --- | --- |
| Music From Another Room | Supporting | Charlie Peters | |
| Phoenix | Supporting | Danny Cannon | |
| Very Bad Things | Supporting | Peter Berg | |
1997

| | | | |
| --- | --- | --- | --- |
| Don King: Only in America | Lead | | HBO |
| Grosse Pointe Blank | Supporting | George Armitage | |
| Kiss The Girls | Supporting | Gary Fleder | |
| Just Write | Lead | Andrew Gallerani | |
1996

| | | | |
| --- | --- | --- | --- |
| Layin' Low | Lead | Danny Leiner | |
| E=MC2 | Lead | Benjamin Fry | |
| Larger Than Life | Supporting | Howard Franklin | |
| The Real Thing | Supporting | James Merendino | |
1995

| | | | |
| --- | --- | --- | --- |
| Miami Rhapsody | Supporting | David Frankel | |
| Heat | Supporting | Michael Mann | |
| Dr. Jekyll and Ms. Hyde | Supporting | David Price | |
1994

| | | | |
| --- | --- | --- | --- |
| Floundering | Supporting | Peter McCarthy | |
| Car 54, Where Are You | Supporting | Bill Fishman | |
| PCU | Lead | Hart Bochner | |
1993

| | | | |
| --- | --- | --- | --- |
| Judgment Night | Supporting | Stephen Hopkins | |
| Twenty Bucks | Supporting | Keva Rosenfeld | |
1992

| | | | |
| --- | --- | --- | --- |
| Singles | Supporting | Cameron Crowe | |
| The Player | Supporting | Robert Altman | |
| Bob Roberts | Supporting | Tim Robbins | |
| There Goes The Neighborhood | Supporting | Bill Phillips | |
| Twogether | Supporting | Andrew Chiaramonte | |
1990

| | | | |
| --- | --- | --- | --- |
| White Palace | Supporting | Luis Mandoki | |
| Body Chemistry II: The Voice Of A Stranger | Supporting | Adam Simon | |
| The Grifters | Supporting | Stephen Frears | |
1989

| | | | |
| --- | --- | --- | --- |
| Say Anything... | Supporting | Cameron Crowe | |
1986

| | | | |
| --- | --- | --- | --- |
| One Crazy Summer | Supporting | Savage Steve Holland | |
| Lucas | Supporting | David Seltzer | |
Television
Unspecified Year

| | | | |
| --- | --- | --- | --- |
| The Twilight Zone | Guest Star | | UPN |
| Entourage (eight seasons) | Series Regular | | HBO |
| Cupid | Series Regular | | ABC |
| Ellen | Series Regular | | ABC |
| The Larry Sanders Show | Series Regular | | HBO |
| Pride & Joy | Series Regular | | NBC |
| The Dana Carvey Show | Guest Star | | ABC |
| Will & Grace | Guest Star | | NBC |
| Coach | Guest Star | | ABC |
| Grace Under Fire | Guest Star | | ABC |
| The Drew Carey Show | Guest Star | | ABC |
| Seinfeld | Guest Star | | NBC |
| Chicago Hope | Recurring | | CBS |
| Mr. Selfridge (four seasons) | Series Regular | | PBS |
| Wisdom Of The Crowd | Series Regular | | CBS |
Showreel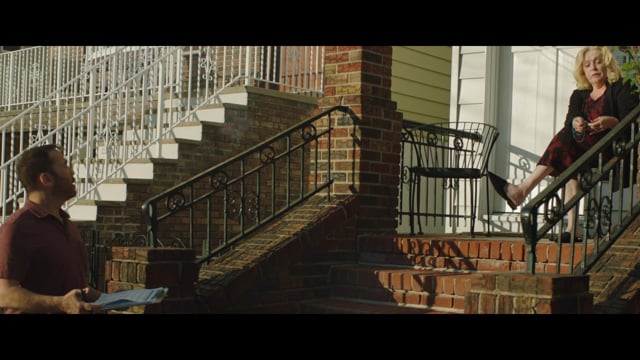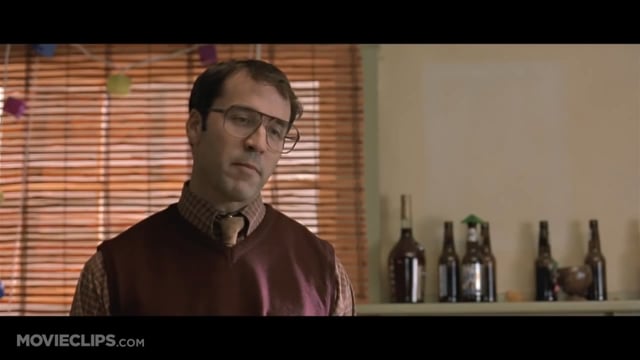 Old School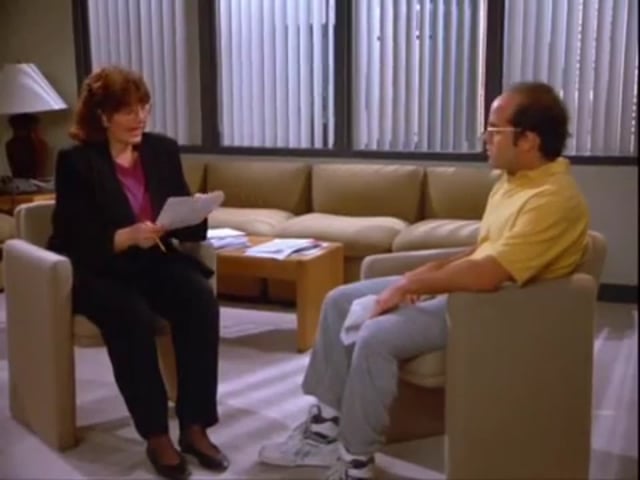 Seinfeld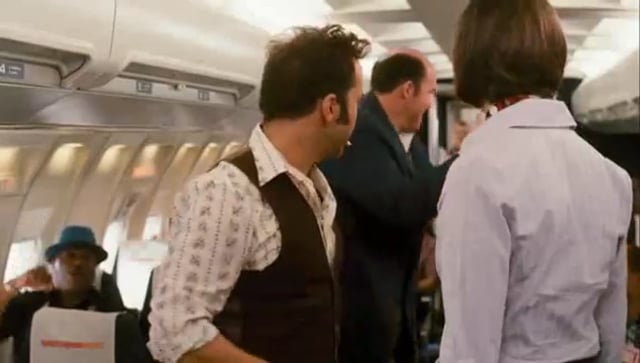 The Goods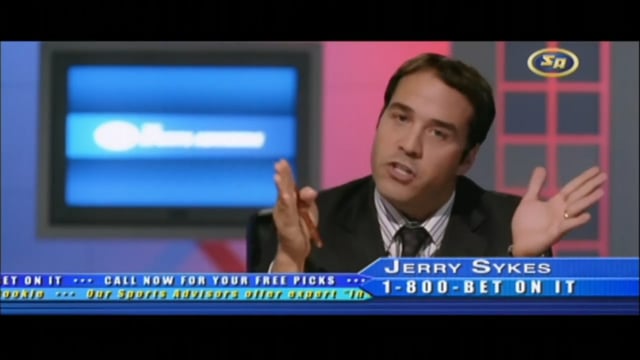 Two For The Money