Hair Color: BlondEye Color: BlueHeight: 175Weight: 53
Education:1 Year Acting School "Ophelia" 2013, The Nina Morano Studio New York - Meisner technique 2012
Languages:Mother Tongue: DanishFluent in: Danish, EnglishFamiliar with: Swedish, Norwegian
Biography
The rising star, Clara Rosager, is currently having her breakthrough both national and international with a lead role in Michael Noer's feature film  'Før Frosten' (Oscar-shortlisted), Philippa Lowthorpe's 'Misbehaviour' (starring Keira Knightley), Christofer Boe's 'Journal 64,' and Netflix's TV-series 'The Rain'. ​In 2020, Clara can be seen as a supporting character in Marvel's new feature film 'Morbius'
She started acting at 8-years-old at her local theatre and has been educated in The Nina Morano Studio New York – Meisner technique as well as The Acting School Ophelia in 2013.​
Furthermore, Clara has since childhood been working as a model all over the world. She processes skills within singing, yoga, and karate. 
Curriculum Vitae
Awards
2020
Nominated: The Danish Academy Awards, Robert - Best Female Lead, 'Before the Frost'
2019
Nominated: Danish Svend Awards - Hope of the Year
Commercial
2014

| | | | |
| --- | --- | --- | --- |
| Hummel | Training girl | | Hummel-TV |
Film
2020

| | | | |
| --- | --- | --- | --- |
| Misbehaviour | Maj Johansson - Miss Sweden | Philippa Lowthorpe | Pathe UK |
| Morbius | Supporting | Daniel Espinosa | Marvel Studios, Sony Pictures Entertainment (SPE) |
2019

| | | | |
| --- | --- | --- | --- |
| Before the Frost | Lead | Michael Noer | Nordisk Film |
2018

| | | | |
| --- | --- | --- | --- |
| Journal 64 | Rita | Christoffer Boe | Zentropa |
2016

| | | | |
| --- | --- | --- | --- |
| Vejen til Sibirien | Emma | Ryan Løkken | Ryan Løkken |
| EN-TO-TRE-NU! | Lead/Cecilie | Barbara Rothenborg | Regner Grasten Filmproduktion |
Music
2014

| | | | |
| --- | --- | --- | --- |
| Stille hjerte | Lead | Thomas Dyhrholm | |
| Brigdes | Lead | Jeppe Kolstrup | Broods |
Short films
2014

| | | | |
| --- | --- | --- | --- |
| Blanka | Lead | Mette Karla T Albrechtsen | |
Television
2020

| | | | |
| --- | --- | --- | --- |
| The Rain Season 3 | Lead | Søren Balle | Miso Film |
2019

| | | | |
| --- | --- | --- | --- |
| The Rain Season 2 | Lead | Søren Balle | Miso Film |
| Face to Face | Supporting | Christoffer Boe | Miso Film |
Theater
2007

| | | | |
| --- | --- | --- | --- |
| Ordet | Lead | Heinrich Christensen | The Danish National School of Acting |
2006

| | | | |
| --- | --- | --- | --- |
| Dracula forever | Lead | | Local Theatre |
Showreel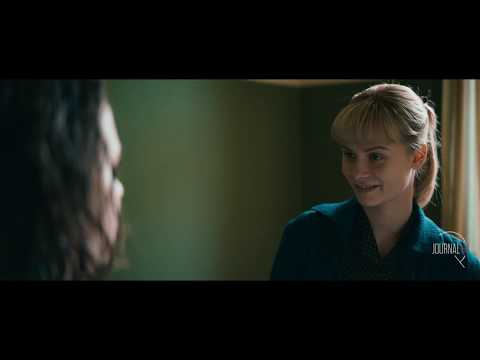 Journal 64